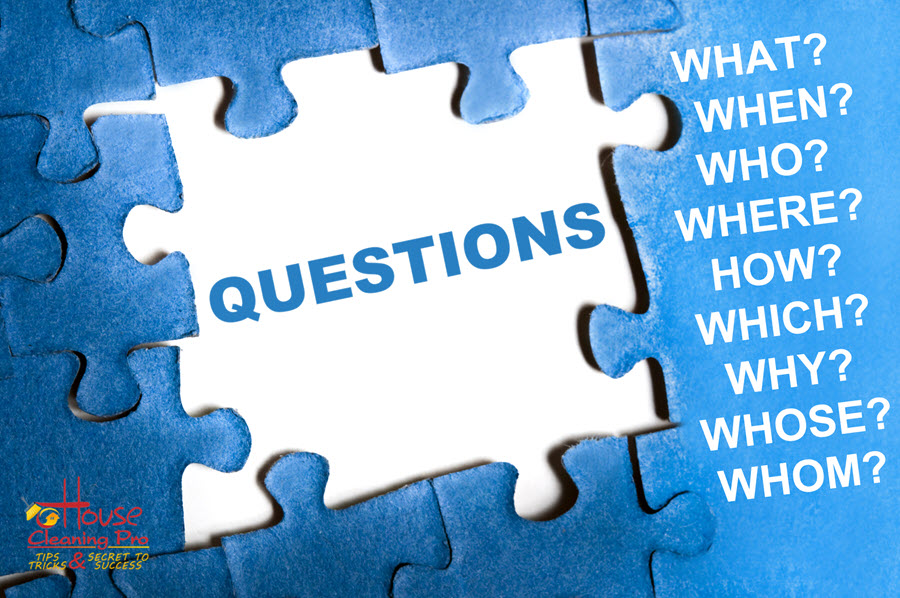 Cleaning Work Orders
How to Organize Work Orders in Your Management Process
You've heard of work orders, but maybe you think they're for large businesses or maybe you don't really understand the purpose and how they can help your house cleaning business.
In this post, you'll learn:
Why cleaning work orders are a business best practice
The purpose of a work order
How to use work orders effectively
Upgrading from paper to software
Why Cleaning Work Orders are a Business Best practice
Work orders are a necessity as a best practice for running a professional cleaning service, even if you're the only person doing the work.
Consider this….
You start your house cleaning business doing all the work yourself. You might start as an independent cleaner, but then your schedule starts filling up and you're thrilled at your success. Soon it becomes difficult to remember all the special requests of every house on your calendar.
Then the day comes when you were rushed and missed something important in one of your houses. The client calls to complain and questions if someone new has been in their house. Your important client has now lost some of the trust you worked so hard to build.
This is why you need to use work orders from the very day you start your house cleaning business. A work order will force you to be organized and set a valuable procedure for your business that will come in handy if you decide to hire workers.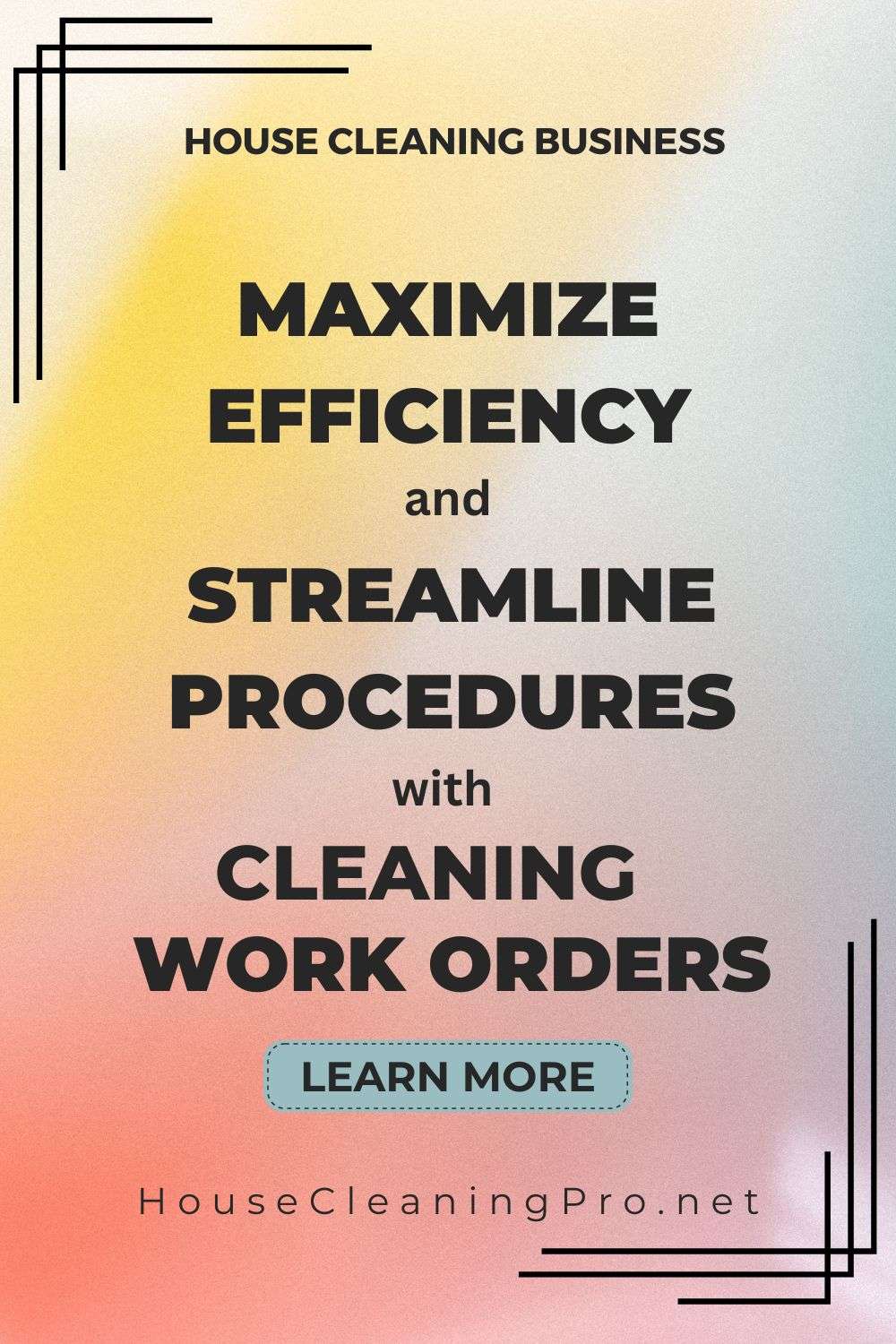 The Purpose of a Work Order
A work order identifies the client and documents the work to be performed. It's an internal process used by the business as a reference between the client and the business – and – between the business and its employees.
The form has two purposes; 1) to inform the workers of important information about the home and the client requests, and 2) it is used by the workers to record information that should be reviewed by management.
A work order is a stand-alone document that explains the additional work or the exclusion of work to be done outside the normal procedures you have established for your service. Consider it a communication tool for you and your workers.
Your work order template can also help you track problems in the home and the time it takes to clean on each appointment. This information is valuable when you discover you're going over your initial quote and need to raise your rate to cover your losses.
How to Use Work Orders Effectively
When you interview your leads, ask the right questions to discover what is important to them in cleaning their home. If you're doing a walk through, this is easy when inspecting each room in the house. In some rooms, they may ask you not to touch specific things or "you can skip this room." Each comment should be recorded on your estimating form. I had some leads reveal valuables they NEVER wanted cleaned and I was grateful not to be responsible for them in case of breakage!
It's these exceptions and special instructions you want to record and later document on your work order template.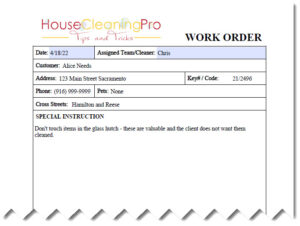 In the bathrooms, you'll want to know if the tile has been sealed. This is important because additional work may be required on each appointment to treat mold and mildew. This definitely needs to go on the work order.
Even if the lead doesn't schedule service at this time, you will have their requirements recorded and ready to go when they do.  In addition, you present yourself as a professional by using a service agreement or intake form when quoting a job. This instills trust when you write down their concerns and requests.
Once your lead has scheduled an appointment, you can create a permanent work order that contains all the important information about the home.
A copy of the work order is printed (or use our fillable Work Order on your device!) and goes with you (or your workers) on the day of the appointment. While cleaning the house, additional notes can be written on the work order to be added to the permanent copy.
This is how you provide quality service when your business gets busy and when you hire workers to do the cleaning for you. All you have to do is make sure the work orders are kept up-to-date.
It's all about managing expectations!
The best reason to use a cleaning work order is that it can be used to justify your rate increase with a client. A job that initially took 4 hours can change over time due to many variables, including:
Family size increasing
New or additional contents in the home
New flooring
Pets
With the cleaning time documented on your cleaning work order for each visit, you have documented proof of the increased time that is needed to properly clean the home.
Learn more about how to give a house cleaning quote and work orders.
Upgrading From Paper to Software
Once your business starts to grow, you'll want to upgrade to software that automates many of the manual tasks you do. This would allow you to create and modify work orders while in the field with Internet access. You could even access work orders as the work is completed to track how your employees are doing. This might come in handy if you get a last minute job to squeeze in.
This is also handy when a client calls at the last minute to ask for additional work. You can quickly update the work order for your employees.
Conclusion
As you can see, work orders are an excellent way to stay organized internally and manage customer expectations. This is how you continue to provide quality service as your business grows.
A cleaning work order template is included in our house cleaning business forms package. Use all the startup business forms provided in this bundle to set efficient procedures for your business.
blank line