Initial Steps to Starting a Cleaning Side Hustle
Starting a worthwhile side hustle isn't just about doing the work and getting paid. In fact, many people with cleaning side hustles get it wrong. They don't know how to target a market and price their service correctly for that market.
If you're looking for how to find new clients – you can jump to the section on finding new clients for your side-hustle cleaning services.
---
Learn From the Best: How to Start a Cleaning Side Hustle
Everything you need to know to start a cleaning business with little to no money, including lead generation, sourcing equipment and more
These forms can help you get off on the right foot with new clients
---
Or, read on! We've laid out everything you need to know to get started in this article.
Understand the Basic Framework for Starting a Cleaning Side Hustle
There's a truism about cleaning side hustles that is important to absorb:
Everyone wants their house cleaned, but not everyone wants to pay what you charge
Indeed, you can start a cleaning business side hustle quickly, however, you can be more effective when you follow these basic steps:
Select your target market
Identify the competition
Define a

sustainable

price for your service
Find some potential leads
Present your offer
Purchase Your Own Cleaning Equipment
The key to making money on a side hustle is to limit your costs. Indeed, some people who start a cleaning side hustle don't want to purchase cleaning supplies. Instead, these cleaners rely on their customers to provide cleaning equipment. You will save money, however, this choice comes with a downside.
If you decide to rely on your customers, realize they may not have the correct cleaning equipment (vacuums, etc) or supplies (cleaners and detergents).
For example, a broken vacuum may not be fixed for your appointment. You'll deliver a sub-par clean and subsequently, you will be dealing with cancellations from customers. Or you'll clean with sub-optimal or missing supplies and achieve unsatisfactory results.
Using your own products and equipment for your side hustle business means you're always prepared, making the work easier and faster.
If you're looking for a recommendation on a vacuum, folks on the HouseCleaningPro Facebook Mastermind group recommended the Shark brand of vacuums. They specifically called out the Shark Pet Plus Cordless vacuum for $199. I haven't used it myself, but I trust the community of 2,000+ business owners and solo cleaners on our Facebook Mastermind. The Pet Plus, pictured below: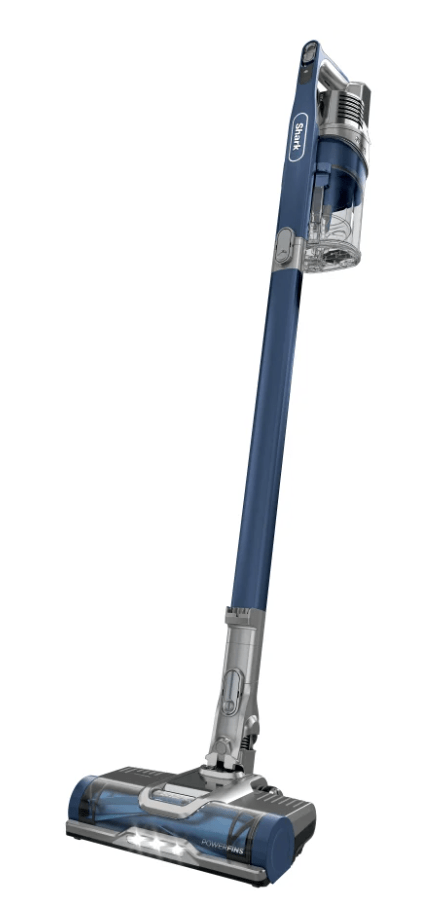 The Shark Stratos model also got a shout-out, $299).
We'll address cleaning supplies later in the article. To stay lean, it's probably best to wait on buying cleaning products and equipment until you book your first cleaning.
Should You Start With Residential Cleaning or Commercial Cleaning?
Many people new to the cleaning industry wonder if they should start with residential or commercial cleaning.
Our recommendation for a side hustle is to start with residential.
Your competitive advantage as an individual is that you can build a personal relationship with clients. And good relationships can create favorable financials for your business.
Remember, part of residential cleaning is that you're in people's homes – that takes a degree of trust and comfort. Establishing that will give you a leg up over your competition. Clients will be happy to pay for quality cleaning from someone they're comfortable with.
By contrast, the commercial cleaning world is much more commoditized. In general, you'll be working harder for less pay. In addition, hours can often be odd, since businesses want cleanings to occur after work is done (IE evenings and the middle of the night). However, If you have a full-time job, the after-hour work might actually end up being a reason to pursue commercial cleaning.
Next, we'll look at how to select a target market in residential cleaning.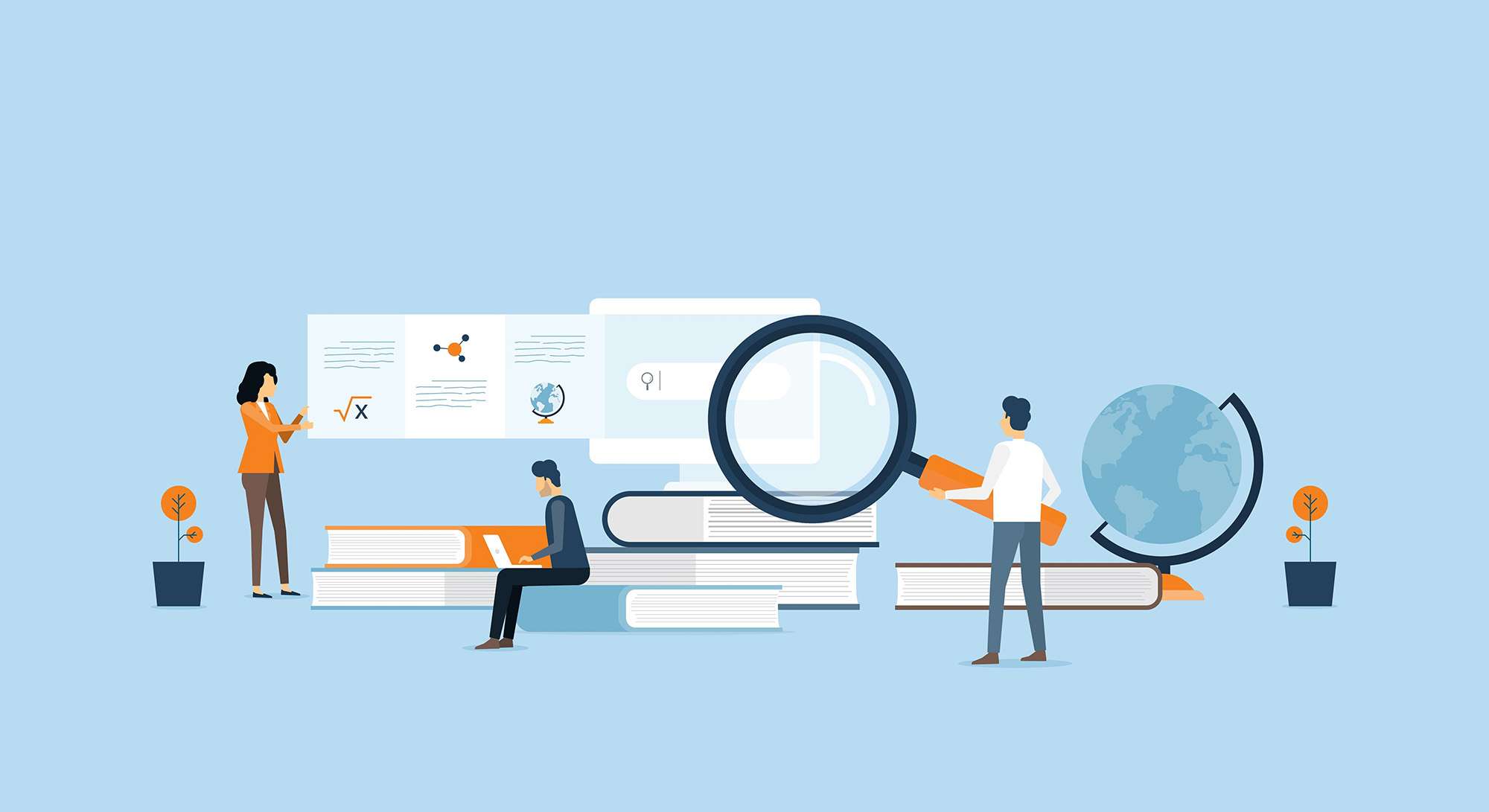 Selecting a Target Market
Selecting a proper target market will help you make the most money per hour of cleaning. Undoubtedly there is a wide range of people from different walks of life in your community. As someone with a cleaning side hustle, you need to think about the potential customers in your community:
Some will never pay anyone to clean their home
Others might consider it for the right price
A specific category of people will pay what you ask if you can understand what they want and meet their expectations

We'll call these people your ideal customers
This is where you identify which category of people you will serve – this is your target market. 
The most productive market to serve is ideal customers – people who will pay what you ask as long as you meet and exceed their expectations. These kinds of customers generally won't haggle on price. If expectations are clear beforehand, they will expect that you'll deliver on those expectations and not request extra work not part of the original agreement.
About Your Target Market
Now that you know who you will serve, you need to do a little research to discover:
Who are your ideal customers
Where do they live
Demographics of the community
What they need
How you will meet their needs
What price they are willing to pay
To get the demographics for your target market, perform a Google search for your city, state and "demographics."
We have more detailed information to help you research and identify your target market.
Identify Your Competition
Understanding your competition is a critical part of starting a productive side hustle. Your customers have options. It's your job to understand what their options are. Most of all, you want to know why they choose to go with your competition. If you want to know how to understand your ideal customers better by researching your competition, check out our article on the topic.
There are many different types of residential cleaning companies and lots of side hustle cleaning businesses in every city. Do your research to identify:
Who is advertising to your target market
How long the ads have been running
What these cleaning companies offer
How much they charge for their services
Furthermore, check out all the franchise cleaning businesses, independents, and solo cleaners. Use every method you can think of, including Google, social media platforms, Yelp, snail mail coupons, etc.
Here's a helpful article on how to research the Facebook ads your competition is running:
You can see what Merry Maids employees have to say about working for them. 
Want to know the common issues customers had with Maid Brigade?
There are lots of ways to research your side hustle cleaning business.
You can assume the ads that have been running for a while are working. Indeed, if ads don't convert leads into customers, then companies will not continue running them.
To find your competition, Google "house cleaning service" + your city and state. (or Maid Service + city and state).
If you're curious to know more about what terms your customers enter into Google to search for house cleaning services, check out our article on geographic differences in how regions Google for Maids vs. House Cleaners.
Define Your Cleaning Service
Once you've identified your ideal customer and researched your competition, it's time to refine your cleaning side hustle offering.
First, you need to outline the specific services you will offer.
Second, you'll need to decide the rate you'll charge for your cleaning services. Cleaning houses for money means being specific about what cleaning, for what money.
Identify any gaps you can fill that your customers can't get with other services at the price you charge. What will other companies not do? By contrast, what do other companies do poorly? Both options present opportunities to fix a problem for customers.
And yes – you're cleaning houses for cash. But don't be tempted to play the lowest price game unless you are looking for your first 1-3 clients. Even then make sure to pitch your rate as a discount, and not as the base amount you charge for your cleaning services.
For additional help on earning in the house cleaning profession, use my FAQs.
Find Clients and Book Your First Cleaning
If you're having a difficult time finding customers, don't worry – everyone struggles with lead generation. Indeed, if it were easy, everyone would be running 7 and 8-figure cleaning businesses. But don't worry, we've got some ideas to help you schedule cleanings for your side hustle.
Get a dedicated phone number
First, you'll want to have a dedicated phone number for your cleaning side hustle business. When potential customers call, you will want to answer right away, or call back as soon as possible.
No one likes talking on the phone to strangers. So, the people that call you? Are motivated and looking to book a cleaning, right then.
They won't wait long for you to call back before contacting someone else. In fact, they might be running through a list of cleaner contacts.
Get the business by being the first to talk to them.
Also, a phone number will help you appear more professional.
Part of being successful side-hustling in the cleaning world is punching above your weight, so to speak. Without a doubt, everything you can do to appear professional will help you find and book clients.
A phone number is a necessary start.
But how do you get a phone number? That's easy! Set up Google Voice (scroll down the linked page for pricing). Google voice is a phone number that's good for phone calls, texts and voicemails, and it works from your mobile devices. Furthermore, it's cheap.
As of this writing, a starter account is $10/month.
Well worth the expense.
Door Hangers
I've read multiple Reddit threads about cleaners recommending door hangers to those new to a cleaning side hustle. I can verify from personal experience that door hangers might be an effective and low-cost marketing technique in your area.
Companies like Vistaprint have nice-looking templates for house cleaners and offer 500 hangers 'starting at' $79.99 (meaning it's probably a little more).
The prevailing wisdom is that you should be able to close 1% of all the hangers you distribute. That's 1 out of every 100. Just so you understand what's involved with going in this direction to advertise your side-hustle cleaning business.
No need to knock on doors – I'm not a fan of that approach (though others may disagree). Simply leave the hanger for the residents to evaluate on their own time.
And, get ready to answer calls when they come in.
As with all things marketing, you'll probably need to test various approaches before finding the one that resonates with your target market.
NextDoor
If you're looking for a low-cost way to engage potential clients, Nextdoor might be a good option in your area.
You might consider cleaning a good friend's home for free in exchange for a favorable review on Nextdoor. Indeed, good reviews give you credibility as you reach out to people who are looking for cleaning recommendations.
Don't be scared to recommend yourself with a link to your friend's recommendation.

Google Business Profile
A Google Business Profile is another high-roi (return on investment) recommendation from the folks on Reddit's highly useful r/sweatystartups. Indeed, r/sweatystartups is a great place to connect with other people starting a cleaning side hustle.
We all know from experience that Google is the primary way that we find and research new products and services. Don't neglect this key way of finding new customers.
A note: you will need a phone number to sign up – but you don't need a website. Leave that for (a little) later.
If you're curious about how to sign up, you can find more info on a how-to from Google themselves.
Craigslist
I hesitate to recommend Craigslist for your new side hustle.
First, it's tough to stay at the top of results (you'll end up posting multiple times per day). Second, the emphasis is on low pricing. Third, customers focused on low prices tend to be higher maintenance and much harder to please.
However, this might be an ideal way to land your first few customers if you're looking for a straightforward, cost-effective way to start marketing your cleaning side hustle.
Angi ( Formerly Angi's List)
If you're willing to pay for leads, this might be an ideal way to land customers (who will give you reviews and may become a recurring client).
Supplies for Your Cleaning Side Hustle
You might want to wait and purchase cleaning supplies until you have that first client. That way, you can purchase supplies knowing you have some cash to cover an initial investment in equipment.
Basic Supplies
First up, purchase a plastic caddy to carry bottles, cloths and rags. This will help you maintain a professional appearance when you enter and exit the home. Here are some other supplies you'll need
Vacuum
Duster
Trash bags
Microfibre cloths
Paper towels
Various sizes of scrubbing brushes
Latex gloves
Flat (microfibre optional) mop and bucket
Nylon scrub pads and sponges
For cleaning products, consider the HG range of cleaning supplies
You'll want all-purpose cleaner, toilet cleaner, window cleaner, disinfectant, tub and tile cleaner, and something for kitchen counters and stove-top surfaces
Consider getting floor cleaner for hardwood or other types of flooring
Ask Your Clients if They Have Any Preferences or Sensitivities to Cleaning Products
One thing to note on cleaning supplies – some clients might be sensitive to scents, especially those of harsher cleaners like tsp, comet and bleach.
A good move is to ask clients if they have any preferences for cleaning supplies, and if they're sensitive to any cleaning products.
Indeed, this is where a customer focus will help. Clients with sensitivity to scents will appreciate being asked. To some people, having a clean home means that the bathrooms (and toilets) smell faintly of bleach. To others, bleach is just too harsh or otherwise unpleasant.
So now that you are kitted up, it's time to refine (and present) your offer.
Present Your Offer
Now it's time to transform your cleaning business idea into an offer. This offer will tell people exactly what they will get for their money.  You'll also tell them exactly how much they'll need to pay.
For example, "house cleaning" is not an offer – it's too vague. "House Cleaning Starting at $50" is closer, but it still lacks enough detail to be truly compelling.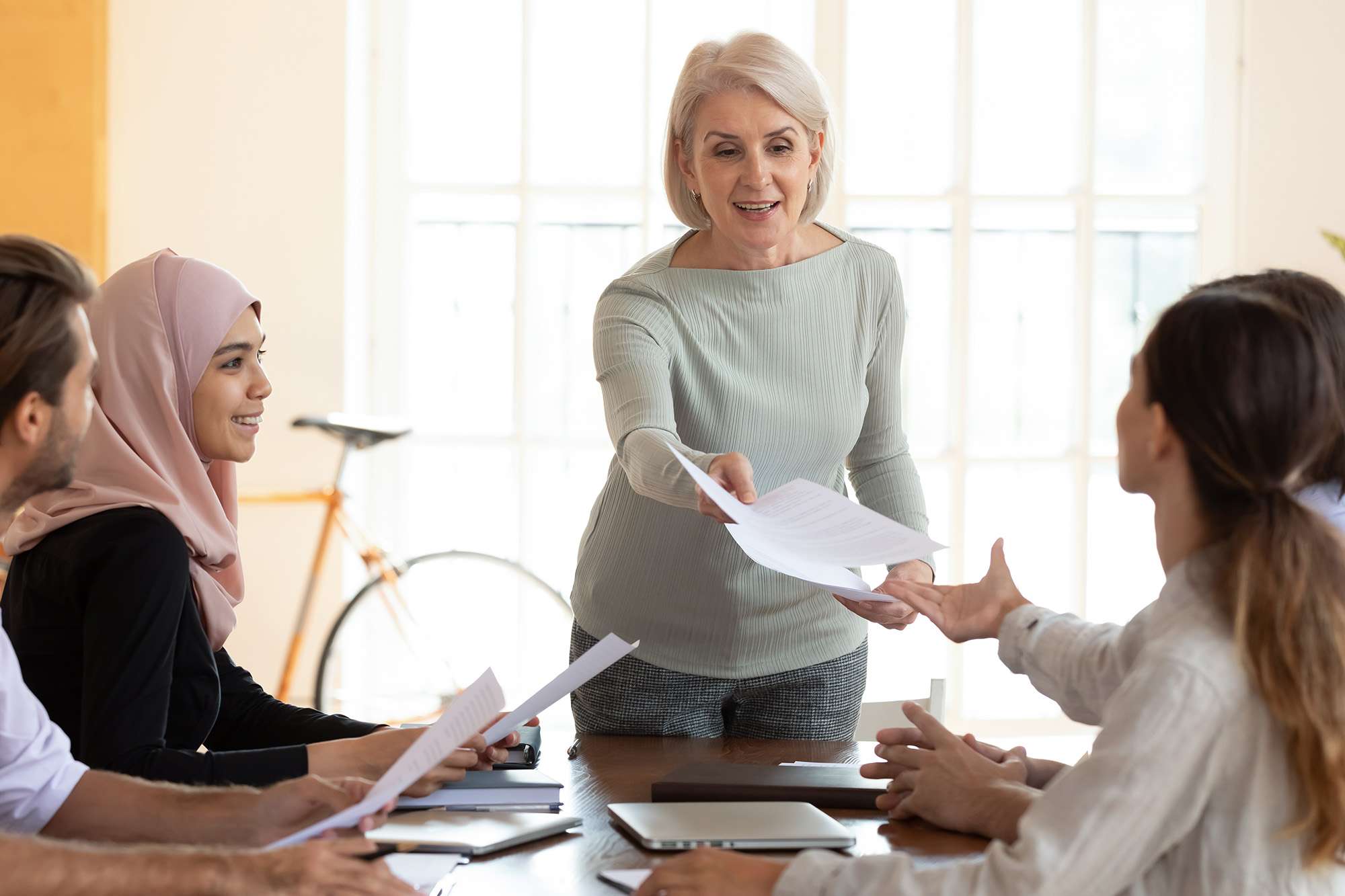 A better approach might be to say: "House cleaning starting at $20 a room. Tired of cleaning companies that charge more than you want to pay and do more work than you need?  We clean only the rooms you need to be cleaned, to your specifications, using your products and your equipment. Sit back and relax – we got this covered! To schedule an appointment, contact us at [your contact info]"
Furthermore, you can tweak this example for the rate structure you'll adopt for your cleaning service.
"My house cleaning service starts at $50 a room."
"House cleaning starting at $20 per hour."
"I typically quote house cleaning services starting at .15 cents per square foot."
In this example, you have told them exactly what you charge, what you do, how you do it, and how to get started. This example is not valid for all target markets. You must present your offer for the service you have designed for the demographics of the market you have targeted.
The offer must give people all the pertinent information they need to take action. It must include:
Your customer's problem: Identify a problem this type of customer may have
The promise of your service: How your hustle will change their life
Your pitch: Why they should act now
The price: What it costs
The Problem
Every target market has a problem that you can solve. This provides you with the chance to design multiple different ads with each one identifying one problem and how you will solve it. You can't create one ad that speaks to multiple problems. Remember – one problem = one ad.
Your Promise
Your promise must tell them specifically how your side hustle will make their life better. This ties directly to "the problem."
Your Pitch
Tell them what's in it for them. The key to this is to instill a sense of urgency. Answer the question, "Why should I take action right now?"
Your Price
If you offer multiple levels of service, using the "starting at $20" is valid, but it requires the reader to wonder what's included and why it's a starting price. You will get more response to your offer when you tell them exactly what they will pay, such as "$20 per room flat fee." Tell them what to do to get this offer and how long it will last. Design different offers with an expiration date. Lastly, you could consider put it on a dime sale and up the price 10 cents every hour.
Getting people to take action is referred to as your "call to action." Examples of this are:
Call now
Click here
Sign up here, etc.
Your call to action should make it easy for the reader to follow through. Hopefully you have generated enough incentive before the call to action to make it a "no brainer."
I've made this easy for you in my Marketing Swipe Files product for house cleaning ads ideas. Don't try and figure out phrases and headlines that may or may not work. I've already done this for you! Get 418 helper scripts in my marketing swipe file.
Will you be placing ads or delivering your message by canvasing neighborhoods? Here's how to succeed with flyers in your community. Check out these posts on using social media.
After You Place Your Offer
Once you publish your offer, you need to make sure you are ready to respond to inquiries. Respond as fast as you can – usually within one hour. Be sure to have your calendar ready so you know when you have open time to complete the work.
You may be a side hustle, but you still need to operate in a professional manner. Send out confirmation eMails and text messages. Lastly, send out a reminder the day before so they know you're coming. Additionally, invest in business cards and leave a few behind to encourage referrals.
During your cleaning appointment, you'll get better results using a cleaning quality control checklist. Not only does it help you so you don't forget anything, but it leaves a record for the customer and allows you to provide additional notes. Our house cleaning checklist template can be used as a printable, a fillable form on any device, or you can completely customize it with the Word document included with your purchase.
Scheduling
Independent house cleaning as a side hustle allows you to schedule appointments when you want to work in the areas of your city that you want to travel to. Starting small, you can grow larger as word spreads about your service.
After Service Has Been Completed
After you provide the service, give them a call or send a notice and ask if they are happy with your service. Then, get them to provide you with a testimonial that you can use on your social media pages to encourage others to use your side hustle. Be warned, there are laws that regulate how you use these testimonials, so be sure to read this post on using testimonials in advertising.
Keep a list of services your customers ask for and decide if they are worth adding to the base service you offer or perhaps should be on a list of "extra services" you can provide. Indeed, you can always contact them again for regular service or one off extras.
If your cleaning side hustle turns out to be more popular than anticipated, this may be the perfect time for you to consider turning your side hustle of cleaning houses for money into a professional business. Use our blueprint for how to start a house cleaning business with no experience with the Business-in-a-Box or check out the Premium House Cleaning Success System.
Cleaning houses under the table
To do something 'under the table' typically means operating a cash business that avoids paying taxes. Indeed, those starting a cleaning side hustle often do so 'under the table'. They accept cash for cleaning services, and don't report that income to the IRS. Instead, they simply pocket the money and pretend (for the purposes of the federal and state government) like the transaction never happened.
Cleaning houses under the table is a popular method for many seeking to boost their income.
The idea of cleaning houses for cash, IE 'under the table 'might initially seem attractive due to the potential for avoiding taxes or simplified transactions, the long-term repercussions can be severe.
Two major pitfalls of cleaning houses under the table
The IRS loves to audit those making under $25,000
The IRS audits poor Americans at 5 times the rate of other Americans. No Joke. The less money you make, the higher chances you have of being audited. As a side-hustle house cleaner doing work under the table – this means you.
How does this work? Let's say you book $50,000 in side-hustle house cleaning jobs in a year. Cleaning houses under the table means that you only report 50% of that income. Presto, you hit the magic $25,000 of (reported) income that puts you in a much higher risk category for audit by the IRS.
Imagine that the IRS does come knocking. They're definitely going to look at your expenses, bank statements and past cleaning clients. Ask anyone that's been audited – it's a nightmare. And if the IRS finds you, the penalties can be severe:
If you fail to report all your cash income, you might be on the hook for penalties. These amount to a 50% penalty on the late FICA taxes, and up to 25% on late income taxes — plus any additional interest.
Needless to say, cleaning houses under the table can lead to significant fines, legal consequences, and a tarnished reputation.
Keeping a secret from the IRS makes you more vulnerable
Beyond these risks, cleaning houses under the table might also expose you to unfair treatment by clients. If your clients pay you in cash, they might assume that you're not reporting the income. And while the vast majority of clients are honest individuals, it only takes one unethical individual to turn your life upside down.
Imagine having a conversation about a broken lamp shift into an implied threat to report you to the IRS for under-reporting income. In this situation, you want to be confident that you're operating on the right side of the law – so you can make good without succumbing to blackmail.
Our recommendation is to safeguard yourself. Establish a cleaning side hustle with all the necessary legal and financial frameworks in place, rather than resorting to cleaning houses under the table.
Next Steps
Get more help starting a house cleaning side hustle:
Frequently Asked Questions (FAQ)
Is it legal to clean houses for cash?
Absolutely! Cleaning houses for money on its face is what cleaning businesses are. Cash is legal tender, and it's acceptable to take it as a form of payment. However, people with cleaning side hustles get into trouble when they don't report cash payments as income to the IRS (Internal Revenue Service).
If you are cleaning houses for cash, there's a couple ways to mitigate your risk in regards to collecting a form of payment with no 'paper trail'.
Create a paper trail – give clients an invoice and a receipt for the amount of cash paid. When it's time to do your taxes, use the receipts to help calculate how much you owe in taxes.
If you clean houses for cash, make sure that expenses related to your income source have a paper trail. Save your receipts and keep them in a single place (seriously, being disorganized kills you at tax time, take it from me). As a back-up, instead of paying cash for equipment, use a credit or debit card that creates an electronic record of the transaction.
If cleaning houses under the table is so risky, why do so many people do it?
If you don't get caught, your take-home is larger. Instead of paying taxes on cleaning business income, you (illegally) keep the money you should be paying in taxes.
However, your liability for back taxes and penalties increases for each year that passes with unreported income. And ultimately this money isn't yours.
Cleaning houses under the table is an illegal and risky way to operate a cleaning business and something we'd never endorse.
blank line