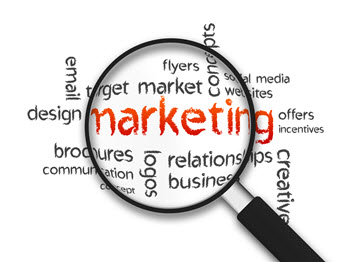 Many people use cleaning services flyers to promote their business, thinking it will be an inexpensive way to advertise.  This isn't exactly correct; after all you have the expense of the flyer template and the cost of printing and delivery.  Let's see what your options are.
How inexpensive the marketing flyers actually are will depend on the paper you select.  You can select the most inexpensive which is plain white and the cheapest the store stocks, or you could invest in heavy, glossy colored paper which would be the most expensive.
Next you need to decide if you will have the flyers printed for you or if you will print them on your PC.  The cost of having flyers printed for you has gone way down, especially if you order them in volume.  Shop around and find the best price and then compare that with:
Buying the paper yourself
The cost of ink to print your flyers yourself
Another way to keep the cost down is to decide how you will deliver the flyers.  You can do it yourself or pay someone to do it for you.  If you're lucky, you have a young teenager in your neighborhood who would most likely be delighted to earn a few extra bucks.
You won't get much response for the first batch of flyers you deliver because it usually takes people to see your offer more than once to make the decision to take action. You can help them decide by including an offer or discount on the flyer with an expiration date.
How to Make Flyers for Your Cleaning Business
If you're a web or graphic designer, you can probably design a good cleaning services flyer yourself.  Otherwise to make your own flyer, you can locate Internet sites that sell high quality images which you can incorporate into your flyer.  Are you good with a digital camera?  Consider taking your own images and uploading them to your computer.
You can very simply take the images you want to use, and paste them into a Word document and then use text overlays for your message.  Be sure to use short, catchy phrases to attract the reader's eye, tell them the benefits of using your house cleaning service ("what's in it for me?") and include a call to action.  This is where you tell the reader what to do next.  For instance, if you are using a website you could tell them to signup now for a free estimate and include your website adders
A site like Canva is an excellent source of cleaning flyers. There are many sample templates you can start with and customize them with images you have selected from photo sites like Deposit Photos, Pixabay or others. Deposit Photos is a paid site with unique images you won't find on the free sites and they are of higher quality. Pixabay is free to use, but realize many other people are using the same free images.
Once you have your image inserted into the template, add your unique text to attract customers with your special message. Don't forget to tell them what to do… call, text, email, etc. and include the links for your website and social sites.
Delivering Your Flyers
It's important to decide where and how you will deliver your flyers to reach your target market.  Take into consideration how you want them to find your flyers:
On the garage door
On the front door
Handed out at the supermarket
Have local schools send them home with students (not allowed in all cities)
Think how you can give people what they want in a way that will leave them with a warm/fuzzy feeling.
Consider what happens when your prospect finds the flyer.  You don't want it to blow away and end up in their landscaping.  That will get your flyer thrown in the trash for sure!  If your prospect is coming home with an arm load of bags and can't get in the front door because of your flyer, don't expect him/her to call you – they'll also throw the flyer in the trash just for the simple reason that you annoyed them. In the US, it's illegal to leave flyers in or on mailboxes.
Designing and delivering flyers for your cleaning services is worth the time you put into the whole planning process.  Your flyers will leave people with their first impression of you and your business.  Make sure it's the right impression or you will have wasted the time and money you put into your flyer campaign.
We know from experience how difficult it can be to create an effective flyer. That's why we designed a whole line of flyers for cleaning services that can be customized for your business. You have the choice to customize them yourself with the step-by-step instructions we include or we'll do it for you – it's included with the cost of the flyer. Preview the flyers here.
[bannerbox id=10]