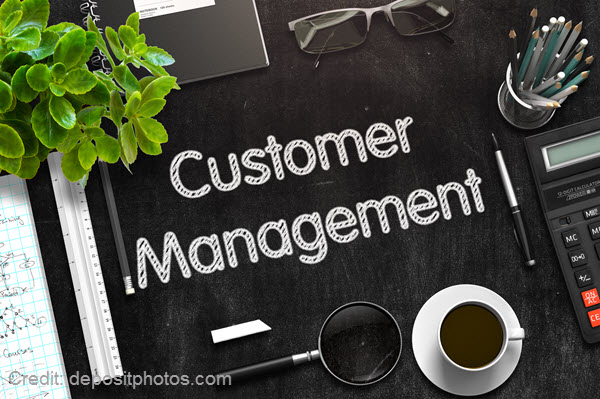 I have spent a lot of time over the years reviewing software to manage a cleaning business. I was ready to write a special report on my recommendation, but just couldn't do it because of the cost of the software. Although it would be excellent for the mature business, I just couldn't justify the expense for most new businesses.
There are other software programs you can review and use that cost way less than most of the software that is designed to manage a cleaning business. And the best part? You can start with a free account.
What a New Business Needs
Once you invest in the tools to do the cleaning, you need to invest in marketing to get the word out about your new service. Once the calls start coming in, you need a way to track those leads. You can use a spreadsheet or even MS Outlook; they'll work just fine….for a while.
Hopefully you're more ambitious than that and can visualize the need for specialized software that will track your leads; convert them to customers; and schedule recurring appointments for you. Wouldn't that be better?
Maid Software
Ok – so the customized maid or janitorial software does a lot more….and I mean a LOT. But you don't need it while your business is just starting up. And you may not need it for a year or more. The learning curve is pretty high, especially if you're not software literate. You have enough to do with a new business such as:
Selling your services
Cleaning techniques
Products and equipment
Finding and hiring workers
Marketing and Advertising
You don't have enough workers or teams to worry about the bells and whistles.
The truth is, a basic paper system will suffice for a long time so you can see how your business grows and what your needs are.
[bannerbox id=31]
My Recommendation
It's always better to start small, keeping it simple. That's why I highly recommend Zoho. They have 5 major software applications, but the one I recommend is for customer relationship management (CRM). You can use it to track all your leads, convert them into customers and even use the Event function for scheduling projects.
How I Use CRM
You can have 10 users with the free option, so even if you hire an assistant you don't have to upgrade. For every new prospect call, create a New Lead. Record all the notes you take during the call in the Description box. You must enter the lead's Company, but if you are dealing with residential customers, just enter a dummy value, such as "PrivateResidence."
Once your lead has scheduled an appointment, you can Convert the lead. This will automatically change the lead to an Account and a Contact, i.e. a customer. Now it's time to add Events for this Contact. These Events – your recurring appointments will appear on your calendar each month for the recurring schedule you have defined.
What I like most about this CRM system is that it doesn't matter if your customer is a Lead or a Contact, you can create:
Attachments
Activities (Tasks and Events)
Notes
Phone Calls
Campaigns (Marketing Events)
All this information is transferred with the Leads when they become Contacts. This is great because you have an ongoing history of all contacts you have with the person. Making it even better, you can print each record and you can email Tasks and Events which is useful for sending reminders out.
Your Existing Contacts
Not to worry – there is also an import function so you can upload your contacts into Zoho.
This CRM application has many more features that you'll want to check out as your business grows…and it's only $15 a month.
More Software Options
Research other software options for your business including PayPal and FreshBooks with my free report "Invoicing Clients."
Join us in the House Cleaning Business Mastermind, if you haven't already!

[squarebox id=8]