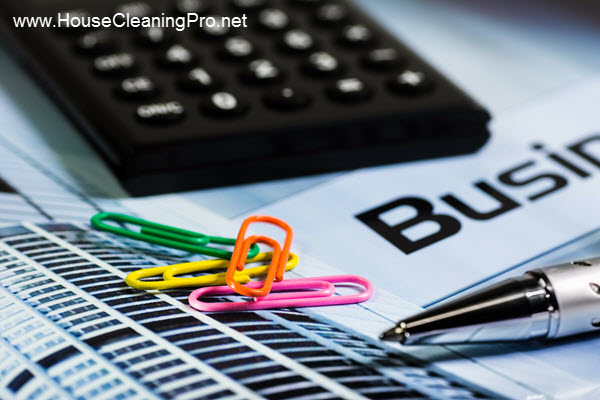 This is one of the tips for starting a home cleaning business I bet you didn't expect to read (because most people don't talk about it!):
Don't Give Up!
Starting a business takes time…. time to set it up; time to add customers to your schedule; time to make a profit; time to find the right workers; time to build a team, etc.
Everything takes time, so don't go into this business thinking it's going to be easy. It never is. That's why the best tip I can give you is to give it time and don't give up.
Too often, people just give up when something is not working.
When it comes to a business, most people don't consider that even when you have done all your research and it tells you all indicators are green, you can still struggle. And the same applies to the information you purchase, such as from me – the House Cleaning Pro. I know this is true from the years I have spent managing employees and that's why I was the first to offer business coaching for my Business-in-a-Box customers.
Why People Struggle
People have a need to "do it their way" even when they purchase a product from the House Cleaning Pro. Even if you follow my blueprints step-by-step, I cannot guarantee you'll succeed because you're not me.
For instance, even when you follow a script word-for-word, it will have a different outcome for everyone due to your personality. I know when I follow a script that I did not write, I have problems because "it's not me!" It just doesn't flow as I would speak.
For these reasons, I expect you to take what my products have to offer and make it your own for your city. You should know that every business takes time to get established and make it through all the ups and downs of the economy. So many things can affect a business – it will be your job to figure out how to make it through each issue that is presented.
Failure
Failure is part of everyone's life experience. If you didn't learn early in life how to pick yourself up and keep going after a failure, then you're going to have problems. Nobody became successful without a certain amount of struggle or failure. So you better decide early in your business how you intend to handle failure.
You can decide to fail in a BIG way or you can decide that failure will be processed in doses. For instance, you just started your business and you're spending most of your time waiting for customers. What are you going to do: 1) decide what you have done so far to get customers is not working and needs to be adjusted or 2) decide to quit?
I hope you have chosen option 1 because this is how success is achieved; one small failure at a time! It's not that your new venture has failed; only one thing has failed to produce the results you were hoping for. By making one change at a time, you will learn what will work for you in your city.
Reaching Success
Did you know that advertising companies charge so much money because they spend most of their time testing the response to their campaigns?
They know from experience what should work, but they don't always get the response they expected. People are human after all and go left when you expect them to go right. Once this happens, the ad company makes one change at a time and keeps running campaigns until they have a campaign that generates more money than it cost to produce the campaign. They're looking for a return on their investment; not what they think they should get… i.e. they expect to lose some money before they start earning.
Once an advertising campaign is generating money, they continue making small changes to it to keep getting better results. As you can see – they don't quit – they keep working on it.
And this is the same way you should look at your business. It's a work in progress that will never be finished.
Baby Steps to Take
If you are starting your business on a shoestring, you can easily start getting cleaning jobs as an independent cleaner. Many start by using the customer's cleaning products and equipment. If you're just getting started, read my post about how to start cleaning houses for money. But how do you increase your income when you're doing all the cleaning? You can only clean so many homes in a week.
This is when you start transitioning into a real business owner by reinvesting some of your profits back into your business by purchasing your own products and equipment. You can clean more efficiently when you rely on the same products for each home that you clean.
Once you have your products and equipment, you can start planning to hire workers to do the cleaning for you. If you care about the quality of the work your business does, then you'll want to train all the workers on your products and cleaning technique – you're basically teaching them to duplicate what you do. This makes the transition easy for your existing clients.
Now that you know the basic process of starting a home cleaning business, you need to visualize yourself in the role. Imagine going through all these steps and surviving every obstacle you encounter. Anticipate problems that could arise and do the problem solving in your mind. This process can help you survive and grow your business instead of giving up.
If you give up,

you may miss the best part!
Do you know what type of house cleaning you want to do? Do you want to start as an independent or do you have plans to hire workers once you get going? Read more….
Join us in the House Cleaning Business Mastermind, if you haven't already!