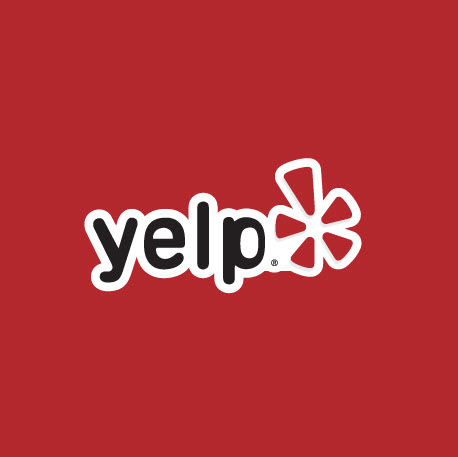 Recently, I was invited to dinner at a restaurant I had never heard of before. So I went online and did a Google search. Before the restaurant's website came up in the search results was the Yelp listing for the restaurant. That listing told me everything I needed to know before I even scrolled down to access the restaurant website. What did I see that told me what I needed to know?
Yelp Reviews!
Without even leaving the search page I could see their 4-star rating and how many reviews had been posted for the restaurant. That's actually all I needed to make the decision to lookup their menu and their address.
Have You Claimed Your Yelp Listing?
If you are running a legal business then Yelp should have created a page for you in their directory. All you have to do is scroll down and claim it by clicking on the button, "Claim this business."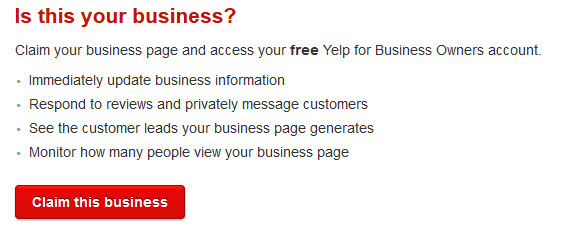 Once you click on the button you will be prompted to create a business account and verify the account by receiving a phone call. This whole process takes about five minutes. Make sure you are available to take the call to verify your listing.
Reviews
Now that you have your Yelp page, you'll want to monitor it every week for negative reviews. Replying to negative reviews publicly will allow anyone who comes across the bad review to see the other side of the story and minimize the damage.
You will also have the ability to message reviewers individually with your business account. You can usually get a person to delete their negative review by reaching out to the unhappy customer. Consider offering the reviewer a coupon as an apology for the bad service in order to win them back.
Don't have any reviews yet? You can solicit your existing customers to get the ball rolling. As an incentive, give them a coupon or something free with their next appointment. Sometimes a list of freebies to choose from works best:
Inside/outside window cleaned in one room
Baseboards washed in one room
Front door washed and oiled
Window tracks cleaned in one room
etc.
Now before you start thinking you don't have time to offer freebies to your customers, think about what you are willing to do to get reviews. All it takes is one review to get more people to respond. No – you will not be getting paid for the freebie that you offer, but you also won't get any reviews either. That's because people are busy and the last thing they want to spend their time on is something for you, so they need an incentive.
After those first few reviews are posted, you can let them grow organically as long as you include the Yelp logo on your website and customer eMails to remind them where to leave reviews.
Why Yelp Reviews are Important
Yelp is one of the sites that rates very high in the search engine results pages. If you have tried to get your website ranked, then you know it can take a lot of dedicated time. Let Yelp do it for you! All you have to do is commit to getting your customers to leave a few reviews and you're on your way! Business listings that rank on the first six positions on the results pages get the most clicks – and – this means new customers for your business. The number one position gets the most clicks and those clicks are reduced for each of the remaining positions on the page.
Not convinced?
Search on "yelp house cleaning" + your city (without the quotes) to see the results for you and your competition. Your eyes can't help but be pulled to those listings with the orange stars indicating the reviews. That's how you get noticed first in the search results.
Add Yelp to Your Website or Customer eMail
To make it easy for your customers to find your Yelp page, add their logo to your website or include it in your eMail to solicit a review. All you have to do is go to this page to review the logos that are available. Click on "Yelp Business Owners site" to log into your account to get your button.
Get More Reviews For Your Business on Auto-Pilot!
Getting reviews from your customers is only one way – it's time-consuming and limited. What if you could have a constant stream of people referred to your business? LEARN MORE!
[rectanglebox id=27]