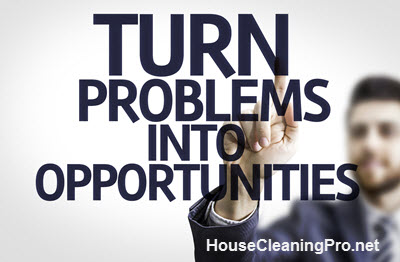 In our fast-paced world made even faster with the addition of everything digitized, we still don't seem to have time in the day for everything we need to do. When running a business, this can be the start of the downfall. One of the areas you should never shortcut is customer management.
One of the things that trigger clients to look into changing their cleaning service is when they see something that is not being taken care of and sometimes is getting worse. Some examples are:
Baseboards
Tile and Grout
Bathroom Mildew
Hard Water Deposits
Dust/Dirt behind and in corners of rooms
These conditions take time to build up and by the time the homeowner notices, it completely ruins the trust that had built up between them and your business. Even if you have a policy that covers these areas, many clients fail to remember your business policies. That's why you need to remind them periodically and also take the time to have a conversation with your clients.
Surveys
An easy way to stay in touch with your clients is with feedback surveys. These work best when they are personalized so the customer feels you are talking directly with them. If you can't do that, then getting the surveys out and returned from your clients is important for follow-up. Surveys shouldn't just provide you with information – they should give you the ability to use them as a starting point for your own follow-up. Take the time to talk with your client and even schedule a walk-through of their home so you can view the issues yourself.
Walk-Throughs
If you don't survey your customers, then make sure you schedule time to discuss and or view their home yourself. Many clients don't like to complain and feel it is the responsibility of the business to ensure quality control. This is most important when you have workers doing the cleaning for you. If not, then a survey or phone call is recommended so you can check in personally to get their views on the service you provide.
Don't let small problems grow into big problems in your residential cleaning business. Take the time to add important events to your business calendar throughout the year to stay on top of issues that could slip through the cracks. Your attention to detail with your customer management could save your business with long-term customer retention.