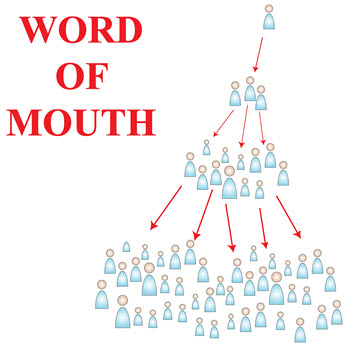 People love to talk about the excellent service they receive, the customer-only discounts they get, and businesses who offer something through a loyalty program.
All you have to do is give them a reason to share and you do this by treating them special.  Here are five easy ideas.
1. Customer Specific Emails
Segment your email list to a very specific group that you believe could help you get referrals. Send them messages about specific services and make it as personalized to them as possible. Your current customers presumably like your company and its service, so this new or add-on service will be valuable to them. Ask them to share the information with others.
2. Customer-Only Facebook Page
Create a page or group on Facebook that's just for your customers. A specialized page or group gives them the chance to discuss your business, its services and related topics. You also have an opportunity to offer content specially created for them, such as seasonal add-on services with a customer discount.
Get the buzz going by talking about a new offer targeted at a specific issue or location. These people can help you promote your new offer. For example, if you're expanding into a new city, you can share this information with this group and tell them you are now taking appointments – offer a discount in exchange for the referrals they send who live in this city. Be sure to tell them exactly what to do to get the discount.
3. Customer Exclusive Offers
Create offers that are only for your loyal customers. This is a way to reward their loyalty, and rewards go a long way in getting you referrals. Try to think of a product, deal or enhancement on an existing service that would be particularly useful for your current customers. Setting up an offer that ties into a holiday or season is an effective way to get more responses, such as:
One-off Spring Cleaning Add-ons
Special Services for the summer months
Fall Holiday Add-ons
4. Answer Customer Questions
Take advantage of all of your opportunities for communication with your customers and give them a forum for asking questions. You can do this anywhere you currently communicate with them online such as your blog, your site, social media, etc. You can also answer their questions through eMail and videos. You can take these specific questions and turn them into content you can publish separately.
5. Interview Customers about Their Experiences
Let your customers speak for themselves. Interview your customers about their experiences using your services. Get them to talk about how your services have helped them. Focus on how you've solved their specific problems.
Your customers aren't the only way to get referrals. Take advantage of the opportunity you have to network with specific businesses in your city. I show you how to find businesses willing to work with you, how to select the best one(s) and how to get them to refer your business to their customers. Click Here to learn more.
[bannerbox id=28]