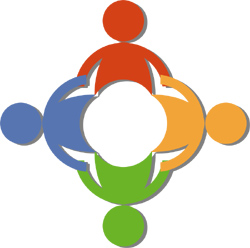 Automating your business eMails is a way to keep in touch with your prospects and customers. This can be done with a set of welcoming messages or with a monthly newsletter. Sending these out manually chains you to your computer and dims your creativity. After all, wouldn't you like to be able to set this up once and forget it?
Once completed, your eMails can be sent automatically in whatever sequence and frequency you define. Think about all those jobs you have estimated that have not become customers…. yet. By having them on your eMail list you can continue to send them incentives to try and convert them to a paying customer.
Choosing an Autoresponder Service or Software
Ah technology. It's such a great thing, but sometimes can be frustrating to figure out what exactly we need and then how to use it. Business email hosting is the top issue when it comes to deciding how to automate your newsletter to free-up your time. Let's explore some of your options when it comes to email marketing and hopefully things will become a bit clearer.
As your mailing list grows with prospects for your cleaning business, it should quickly become apparent to that you don't want to try to manage it manually. Not only will it become a significant administrative burden, but sending emails with more than a dozen or so recipients can greatly increase the likelihood that your messages will be marked as spam, and never reach your intended audience.
An autoresponder service can help accomplish the dual goals of freeing you up to work on other important tasks within your company, and making sure your email messages reach their targets. Here is a summary of a few of the leading services, and the pros and cons of each.
Clicking on a link sometimes means I make a small commission if you make a purchase. I only make recommendations on products I have thoroughly reviewed or use myself.
Aweber
Aweber (www.aweber.com) is one of the leading services for automating the process of building your mailing lists, and sending emails to everyone on your list.
Pros:
Aweber has a very reliable delivery mechanism.
Aweber has a free trial offer, but may not market it all the time.
Up to 500 subscribers included at the base monthly rate of $19.
Responsibe eMail designs to use.
Aweber offers strong support for autoresponder series, including conditional moving of subscribers from one list to another. For example, if someone becomes a customer, you can configure Aweber to move them from your "prospect" autoresponder series to your "customer" list after their purchase (after all, you don't want to continue promoting your service after they've already purchased it).
Cons:
They have changed their interface a lot recently and many complain that it has become more difficult to
arpReach
arpReach (www.arpreach.com), formerly known as AutoresponsePlus, takes a somewhat different approach to the other major services in that it offers downloadable software that you pay for once, rather than an online service that you pay for each month.
Pros:
One-time cost; there are no monthly fees, and your initial license fee is not tied to the number of addresses on your list or the number of messages you send.
Full control over your list with the ability to import subscribers as you'd like.
Cons:
The arpReach software must be installed on your web server, but you can pay one of their recommended installers to install it for you.
arpReach is currently not compatible with GoDaddy hosting services.
Constant Contact
Constant Contact (www.constantcontact.com) has rapidly become one of the most recognizable services for email marketing, and has a strong customer base that includes some very large companies.
Pros:
Constant Contact allows you to run social media campaigns to supplement your email marketing efforts.
A free 60 day trial is available for a mailing list of up to 100 names.
Cons:
Potentially more expensive than other services as your list grows.
iContact
iContact (www.icontact.com), formerly known as Intellicontact, provides email marketing support services as well as higher value advisory and strategy services.
Pros:
A large number of highly stylized email templates.
The ability to create custom messages with the proprietary MessageBuilder and MessageCoder applications.
Cons:
Only larger customers with Premier Accounts can use Google Analytics and split testing features.
GetResponse
GetResponse (www.getresponse.com) is one of the most reliable services that has received many upgrades in recent years.
Pros
Try it free for 30 days.
Up to 1,000 subscribers included at the base rate of $15/month.
Responsive eMail designs.
Landing page creator to get people to signup for your newsletter/eMails.
Inbox Preview lets you see how your eMail will appear in each eMail agent, such as Gmail, Outlook, etc.
Cons
May be more service to pay for than you need.
MailPoet Newsletter
MailPoet (www.mailpoet.com) is a WordPress plugin that includes an autoresponder. There is a free and a paid version. The premium version will send eMails to over 2,000 subscribers, includes statistic tracking and reporting, has over 30 additional newsletter themes that are visually appealing, and moves you to the head of the line for support issues.
Install the plugin on your WordPress site, create an offer for your website visitors, add them to your MailPoet list and automatically send a welcoming eMail.
Pros
Easy to install and setup.
Will send your eMail to 2,000 subscribers with the free version.
Interface your blog posts with your eMail to be sent to your subscribers.
Cons
Bounced eMails are not automatically removed (premium upgrade)
Not compatible with GoDaddy hosting.
Premium version is $99/year.
Support is not great with the free version.
The service is on your website server. If your site is down, so is your eMail service.
If you're looking for your first autoresponder service or software, the best approach is to try a few of the ones on this list before making a commitment.