What Should You Charge for House Cleaning?
New business owners routinely ask how much they should charge to clean a house. That's a very hard question to answer because someone in Arkansas can't charge the same price a business in California charges, simply due to location. Your rate is also dependent on your business model (what you include in your service), the products and equipment you use, and other costs associated with your business – indirect costs and overhead expenses.
Your success will come from first doing your local research to identify what your competition charges. This must include only those service providers that are offering a similar cleaning to yours. This will give you the high and low range you will be competing with.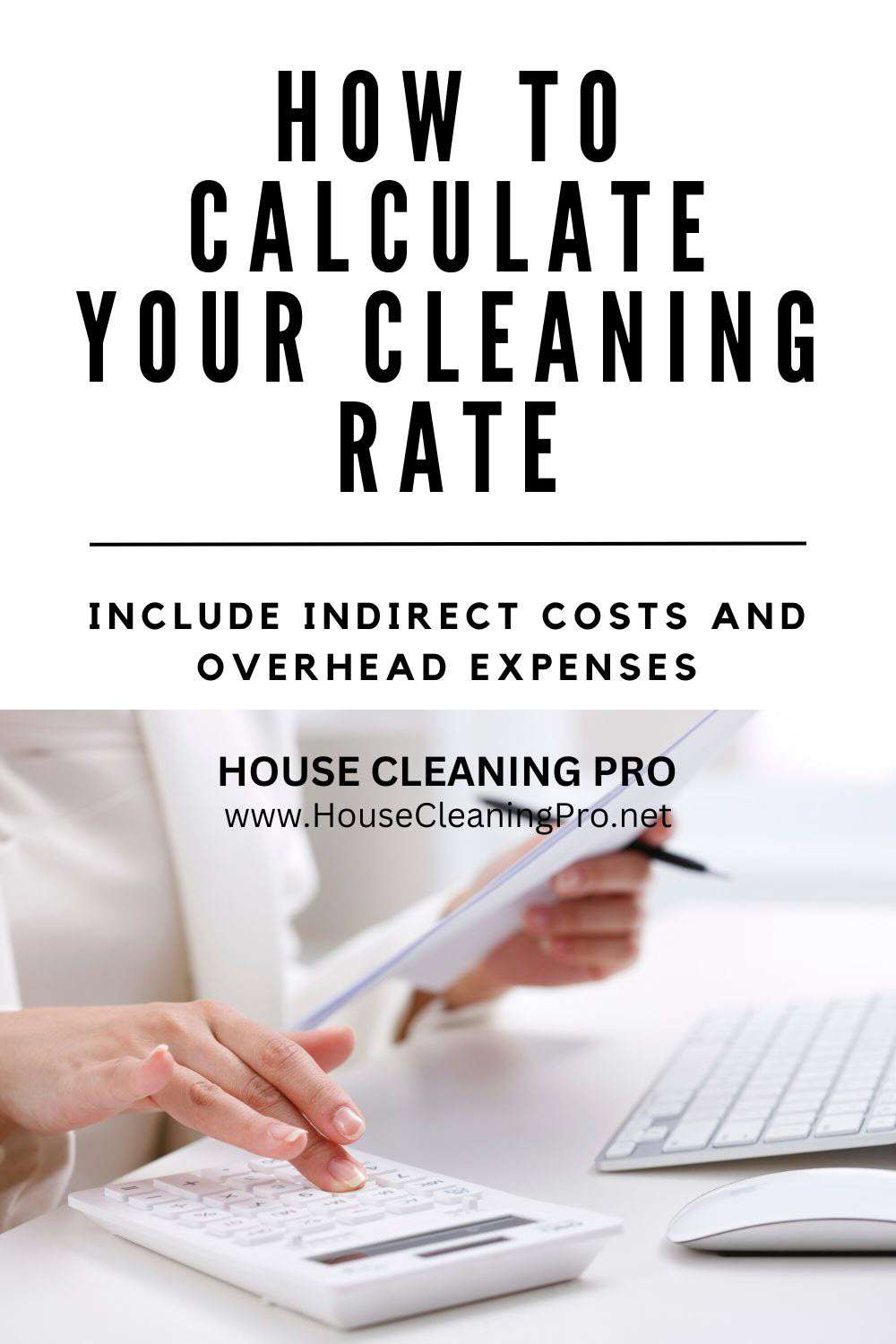 The next step is your job to calculate your expenses and overhead costs. You need this to know how much you need to make to cover your operating costs. Once you know these numbers, you can factor in your profit margin. You can adjust your service rate upward to increase your profit or lower your service rate to offer more competitive prices.
Here's a very simple article with good examples of how this works for your business. Read the Article.
Once you understand the numbers, you can go deeper into the numbers and calculations as your business grows, such as:
How to Calculate Overhead Cost Per Employee.
Cost Per Employee Calculation.
How Much to Charge for Labor.
How to Calculate the Cost of Services Provided.
How to Calculate Overhead Rate.
How Much Does an Employee Cost Per Hour?
Click Here to read the article and obtain the calculations.
I've included a fillable template in the Business-in-a-Box to help you decide what to charge in your cleaning business. This is an automated form with calculations to make it very easy to use.
Review the articles we have included in our Frequently Asked Questions section on starting a residential cleaning business.
If you're not a numbers person, this is a good reason to hire an accountant to help you calculate your rates for you.
If you're interested to learn more about what to charge and how to command sustainable prices, check out our comprehensive guide on starting a successful house cleaning business. We cover everything you need to know to start and run a thriving cleaning service.