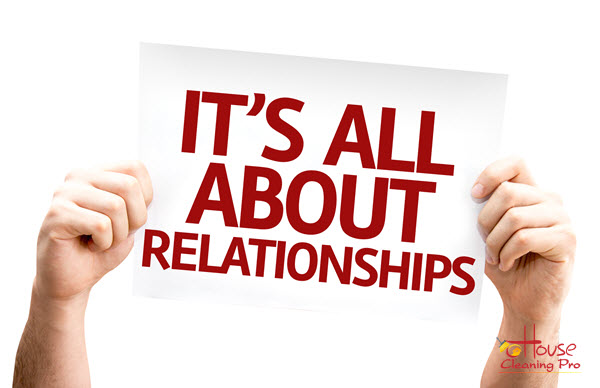 Everything you hear about getting new customers for your residential cleaning company today is about speed. They will tell you that nobody is doing in-home estimates anymore – that's old school. They recommend using an appointment scheduler on your website so visitors can book their own appointment quickly.
Well – hold on!
That's fine for cleaning businesses that are merely booking jobs and have defined a specific business model for this market, but is that YOUR business?
House cleaning is an intimate service…. you're in people's homes so trust is critical between you and your customers. How do you build an element of trust when people are booking appointments automatically without a consultation? How do you know if they are a good fit for your business?
That's what came up for me when I ran across this article. Converting a lead into a customer takes patience and good listening skills. You're there to provide a service specific to their needs. If you don't properly interview them you may end up with service issues sooner than later.
You can't assume you have a solution for them. That's one of the traps of sales — believing your offering is valuable to everyone. Maybe it should be, but it isn't. It's only valuable to the people or companies who see value in it. And the only ones who are going to find it valuable are the ones that trust you to provide the solution.
Read the 3 steps to discover why this is important for your cleaning business – The Hidden Mystery Behind Building Trust with Potential Customers.
Two Ways to Apply This to Your Business
It's a proven fact that you will convert more leads into paying customers by providing in-home estimates. Once I had qualified a lead I was able to convert 98% into new business to fill my schedule.
Get the same interview questions I used to qualify a lead over the phone and the process I used build trust during a walk-through with my special report on Pricing and Bidding Your Jobs.
Building trust starts with showing up and presenting yourself as a professional house cleaning business. Even if you're working as an independent cleaner, you will instantly appear more trustworthy when you have your branded business forms in-hand. I'll show you how to use them effectively and the exact script I used in the special report Business Forms and Why You Need Them.
blank line