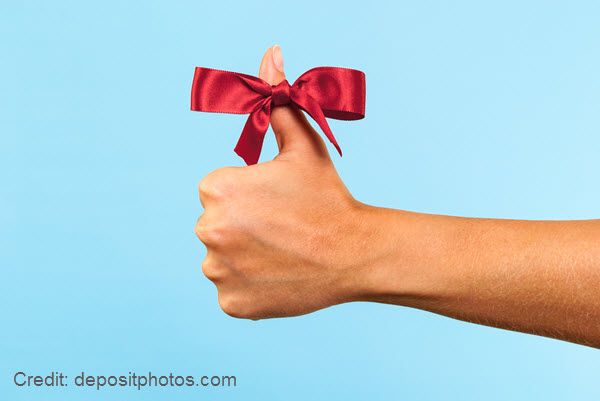 It's not too late to start thinking about your holiday marketing plan in September for the fall holidays.  You still have time to place your ads and line up your press releases.  Realizing you are only one of many residential cleaning companies in town, how are you going to capture the attention of your potential customers?
You could reduce your price to land more jobs, but this is your highest earning season, so why would you want to do that?  If you have just started your business, this is a good tactic to use early in the season to bring in new customers and get them started with ongoing service.
Use Flyers to Get Jobs in New Neighborhoods
September is when the family is back from their vacations and the kids are back in school. Parents are busy getting things back to normal. You still have time to find the perfect holiday flyer and get it customized with your special message. Just around the corner, these families are going to be looking to have their house cleaned and you want to be there when that happens.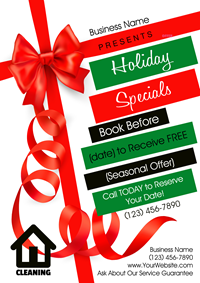 You can start delivering the flyers early and do a follow-up every few weeks. This is not a one-and-done deal – you have to deliver them a few times to start getting calls. That's because these people get advertisements all the time in the mail and other people leave stuff on their door, too. Many times these are one-time offers that never get delivered again from businesses they already know, like their favorite pizza shop.
Many people will not do business with you or take the time to call until they see your ad or flyer between 5-7 times. The simple reason is, they don't know you. You need to show them you are serious about servicing their home. That's why it's important to take the time to decide which neighborhood(s) will work for your business and invest in the time to get your quality flyers delivered several times.
Notice I said "quality flyers." You can't expect an unprofessional flyer to get you calls any time of the year. Your flyer needs to promote you as a business they can rely on and trust. Nothing is more personal than cleaning someone's home. Think about that for a minute…. would you let just anyone in your home where they have access to all your personal things? Make sure your flyer is using quality graphics in a professional layout and make sure you print them on high quality, heavy paper.
Check out the beautiful holiday flyers we offer. We will even customize them for you at no extra charge and show you how to make small flyers and door hangers! All the holiday flyers use a high resolution image and premium fonts that will print nice and clean. Make your selection, place your order, and get your flyer ready now….. click here!
Marketing Gift Certificates
What can you offer or do different than your competition to get noticed?  The holiday season is the perfect time to sell gift certificates.  People love to give them as gifts, which can turn into more customers for you in the new year. You can order them online from sites like vistaprint or from OfficeMax.
Order the best gift certificates you can afford at this time.  Put together a marketing plan to sell these before we get too far into the season.  One way to do this is to call or eMail all your customers and prospects and offer them a great cleaning package.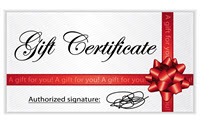 The way you stand apart from your competition is to hand-deliver the certificates so they don't get lost in the mail or inconvenience your customers in any way.  Make this a personal experience that your customers will remember, making them want to share it with their friends and family.
Write an article for a local publication about your gift certificates and why they make the excellent gift.  This article or a related press release could even get published in your local paper as it's an excellent story that fits in with getting ready for the holiday season topics.  Give people a reason to contact you – make it easy for them by using your phone number, eMail, and website contact information.
Using Social Media
Today, everyone is on their favorite social media accounts trolling their timeline for the most interesting stuff to share and consume. During the holiday season, those timeline posts get even more attention and saves. If your post or offer is of interest to them, all they have to do is save the post, share it, or click through to your offer.
That's why it's super important for you to have quality things to post about. So what do you have to post?
Give your followers things to share on your business pages that are holiday oriented:
Community news
Local holiday events
Local business offers
Jokes
Quotes
Holiday Images
Articles about the holiday
YouTube videos
Kindle books
That's just a sampling of what you can share. But did you know… one of the things that gets the most shares are quotes! All you have to do is find holiday quotes to share – better yet – add those quotes to free holiday images and brand them with your business and/or website. Bham!! You now have a quality image to share that combines two of the most popular types of posts that people want to share.
Use Coupon Code: SOCIALPOSTER to save $10
Done-For-You Christmas Holiday Posters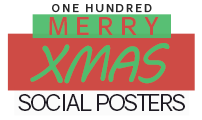 Click Here for More Information!
How can you make these ideas work for you and your business? Using all these ideas will get you new customers and build a loyal following with lots of people talking about your service.
P.S. You did select a holiday flyer – right? Place your order and follow the instructions in the download to get it customized through my Support Desk.
P.P.S. Get your Christmas Social Posters HERE and use them every year!