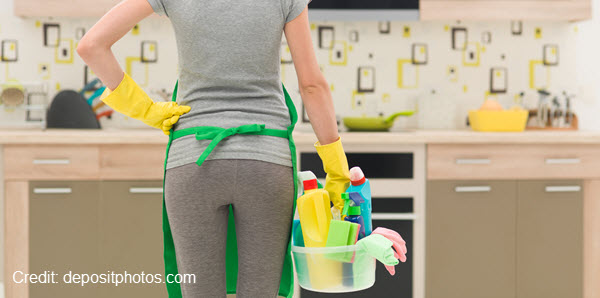 Unlike commercial cleaning where your client rarely – or – never sees your employees, residential cleaning companies rely on the relationship they have built with their clients. After all, each of your client homes is their castle and they're not going to let anyone into their castle!
Imagine someone coming into your home to clean. What would you be the most concerned about? Are there things you don't want them to see or touch? What would happen if something was broken, especially if it had sentimental value?
The relationship you have built with your clients is the most important thing your business has. Without their trust, you wouldn't be in business long and that's exactly why you need to be careful about who you hire to clean in your client homes. For more information on finding the right employees, click here for the blog post I wrote.
Once you find the right employees, the next step is ensuring they are trained properly to service your clients. You can start the process by having your employee manuals ready so they know how you run your business, understand your company policies, and how the cleaning is to be performed. Having your training policy documented is only the first step. The next step is the employee training process.
The Benefits of Training Your Employees
A good training program gives your workers a sense of security and to be the best cleaners they can be for your business. This includes customer service techniques and cleaning efficiency. After all, you want your clients treated a specific way and you want to make sure the cleaning is completed timely while producing quality results.
Training your new workers on your procedures has immediate benefits and progresses with ongoing benefits as you initiate retraining and documentation for employee reviews. Worker training isn't a one-and-done process; it should be an ongoing effort.
Even if you're hiring experienced house cleaning employees, they should be trained on your techniques. It's not uncommon for cleaning workers to have their own procedures or to have inherited bad habits, which need to be assessed.
What can go wrong? Besides the obvious, workers could:
Use an abrasive scrubbie and leave scratches on counter-tops, faucets, and flooring
Use the vacuum and knock over a table lamp because they didn't check to see what was behind them
Pickup a rag that had originally been used for degreasing and leave smears behind
When a worker is properly trained in your products, equipment, and procedures these types of problems should not occur. Training with you or one of your experienced employees will ensure they develop good routines that are reinforced with your training manual.
Your Training Program
The best way to train workers is the hands on approach. This is basically you training the worker as they perform the work. Not everyone can take your training manual and implement what it says – that's why you need to take them directly through the process.
This process starts with entering the client home and the steps they are to perform to get to the first room to be cleaned. Once inside the room, they should be trained to duplicate your cleaning process and the results you expect so that the transition is transparent for your client.
Once you have been through all the steps for the cleaning work, take your employee through the process of exiting the home and loading up the vehicle.
I don't ever recommend sending a new employee, even if they're an experienced cleaner, into a client home by themselves. Not only is this uncomfortable for your clients that are home, but you need to be assured that your worker can be trusted. This can only be accomplished when you (or a team lead) work with them for a week or two to make an informed assessment.
The Cleaning Checklist
A cleaning checklist has multiple purposes:
It is a reminder to your workers of the tasks to be performed
It provides your client with a list of the tasks done on that appointment and any special tasks
It provides the office with a permanent list of the appointment, what was cleaned, and can be referred to in case their is a complaint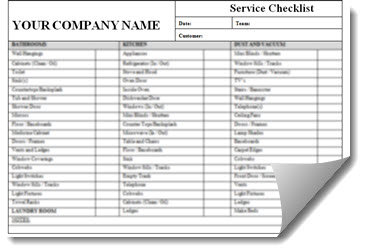 This checklist is unique for your house cleaning business and should clearly document the tasks that are to be perform on the scheduled appointment, whether it is a first-time cleaning or a recurring appointment. The work order is unique for each client and will document specific instructions, such as pets, items not to be touched, etc.
Your cleaning checklist ensures your staff are trained to provide consistent service. Your clients will come to rely on the checklist and appreciate your documenting each cleaning. This is a good reason to use it in your employee training program.
Once you have your training program setup, you can use it for ongoing training to evaluate your cleaning staff. You can also use it to set client expectations when you change cleaning staff in their home.
Join the House Cleaning Business Mastermind for ongoing support for you and your business.