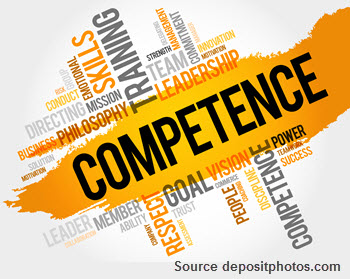 Have you encountered clients that wait too long before seeking professional cleaning help and yet don't keep up with the cleaning on their own either? How to define your business boundaries will help you manage these types of customers.
This is yet another common issue in residential cleaning.  The problem is, they can no longer see the dust, dirt and grime because they become accustomed to it.  This is similar to hoarders who can no longer see the reality of the stuff they have collected and are used to climbing over!
If you have a new cleaning business, only you can decide how to handle these issues.  For myself, I was grateful for the work and took it for what it was – an opportunity to learn how to clean better.  I truly learned more on these jobs than the clean houses I had acquired.
Cleaning Estimate
When taking on new clients, you might want to start each new customer the same. Every new client gets a first-time cleaning that you tell the customer – in writing – how many hours it will take.  Also be sure to include the words "this is an estimate and may take longer depending on the condition of the home."  This is because the home may be in worse condition when you arrive to clean than when you first estimated the job.  A few people will just stop cleaning and organizing once they have a date for your first cleaning.
Using the "may take longer" phrase opens the door for you to negotiate the first appointment before you end up with an unhappy customer.  Pointing out that phrase and saying it to them verbally sometimes will elicit a response, such as "I don't want to pay more than the estimate."  Now you can discuss with the customer which rooms are the most important for you to finish in case the cleaning is taking more time than the estimate.
Cleaning Agreement
This form is used to let your customers know what your policies and procedures are.  For instance, if you don't want to spend time picking up the house before you start cleaning, you can include a section on that.  This section of the agreement would outline the policy and how your cleaners will respond when it is encountered.
You will want to be pinpointed on this issue and tell them:
Customer will be billed for the extra time
Items will be picked up but returned to where they were found
Rooms that are not picked up will not be cleaned
Additional people/pets living in the home may cause a change in the cleaning rate
A house not reasonably maintained may be cause to re-evaluate the cleaning rate.
It's up to you to decide how you will handle these issues and it's important for your customers to know what your policies are as a cleaning business.  Without this, many customers will take advantage and over time that means lost income for you.
These forms and more are available in my custom forms package:
[squarebox id=8]