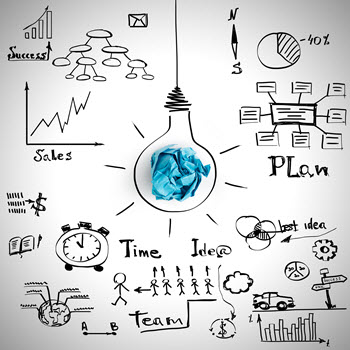 "Swipe files" are a collection of tested and proven sales letters that are used by advertising copywriters as a quick way to create new advertising campaigns. This is why their ads work and yours may not!
You can implement this strategy in your cleaning business for anything that applies, such as hiring ads, advertising text, business cards, list of services, etc.
The important thing to remember is that swipe files are used as "examples." They are not used to steal from other businesses.
I have been using swipe files for years, going back before my house cleaning business when I was doing consulting work. They're a handy time-saver when used correctly.
Why Use a Swipe File
Today we have access to continuous streams of information. Before the Internet, we waited for a good advertising piece to arrive via snail mail, appear on our TV screen, or we used the local library. With access to so much material on the Internet, you'd be remiss not to grab a copy of the best to start your swipe file.
Your swiped data provides you with instant information to implement new ideas and advertising for your business. Otherwise, you spend a great deal of time creating your own data. When this comes to ad copy, you then have to test it using multiple versions of the ad to see which works best. This adds to the cost of your marketing.
Using swipe files means you're never lacking for inspiration.
What to Swipe
Anything you run across that is related to your business can be swiped.
Articles
Blog Posts
Newsletters
Headlines
Blog Comments
Forum Posts
Images
Social Media Posts
Magazines
TV Commercials
Movies
RSS Feeds
Websites
Postcards
Flyers
Brochures
YouTube Videos
Bullet Points
Use your smart phone to take pictures of things you want to save. Like the wording on a billboard? Snap a picture and save it in a swipe file for later use.
Where to Store Swipe Files
This depends on where you found the information. If it's not digital, you may want to scan the information and store it on your computer, otherwise add it to a hard file.
eMail – Create a folder named with the content you will swipe. Then just move the email into this folder.
Computer Folders – Create a main Swipe File folder with sub-folders to identify categories.
Trello – A free website that stores your information and presents it in visual form for easy access.
Evernote – Free and premium versions of this popular bookmarking tool.
Gimme Bar – Lets you save whatever you find online, even small portions of text. It also has easy linking to tweets and video.
Using online tools to create your swipe files may end up being a big time waste if you have to spend a lot of time figuring out how to use them. That's why I like to keep things simple.
I already use RoboForm to generate and store passwords to the sites I use, but you can also use it for bookmarking. This safely and privately stores your bookmarks. RoboForm will also sync your data across your devices.
Convert More Leads Into Buyers with Proven Marketing Templates
418 Swipe Files to Save You Time and Money
How to Use Your Swipe Files
It's important to remember that we are using swipe files as inspiration – not to copy or steal, which could get you in serious trouble labeled as "copyright infringement." You may think everything you see on the Internet is free for anyone to use, but nothing could be further from the truth. Look for a copyright notice on websites and blogs. Images accessed through search engines are also copyright protected. To find images in Google that you can use:
Click on "Tools"
Click on "Usage Rights"
Click on "Labeled for Reuse"
You do not have the right to use any and all images you find on the Internet due to copyright issues. This is why it's important to filter the images in your Internet searches: Click Here
You will notice that the images returned in your search will be dramatically reduced and that's because the majority of them were copyrighted.
Setup a file of categories for the items you swipe. For instance, I have a separate file for advertising and another file for headlines. This allows me to quickly access information based on what I need.
"to imitate" was commendable, but "to steal" was unworthy.
– W. H. Davenport Adams
"Imitators and Plagiarists" published in The Gentleman's Magazine in 1892.
Once you locate a swipe file that fits your project, make a copy and use it like a vision board. You want to be inspired by your swipe file to get the ideas going. If you can identify how the swiped information pertains to your business, you have a good start on getting the ideas and words flowing.
Leave a comment and share how you use swipe files.
[rectanglebox id=47]
blank line