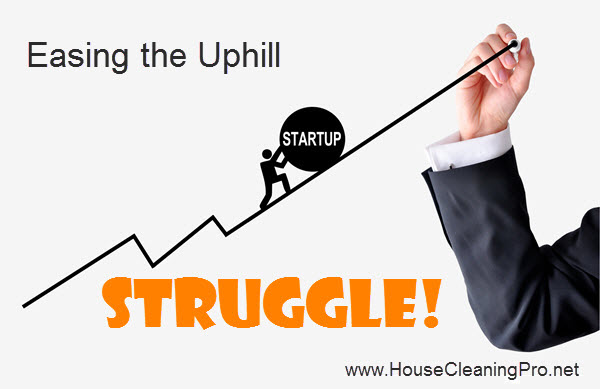 Don't make the same mistake many people make by starting a housecleaning business without doing your research first. There are many reasons people want their own business and there are many different types of cleaning that you could do.
The very first thing you should consider is how much time you have to work the business. Residential cleaning customers want their homes cleaned during the day, preferably Monday through Friday with the occasional Saturday jobs. They usually want their weekends free without having to plan their time around the business coming to clean their home.
Are you currently working a job that you will transition from?
What days and hours are you free to work your business?
Do you have money to invest in advertising?
What type of advertising can you use with your budget to get customers?
Do you know what your customers want? Different customers have different needs.
How will you provide the service they expect?
Will you work alone or do you have plans to hire workers?
What legal requirements does you city have to start a business?
These are some of the questions you should resolve before you decide to get started. In addition, you should be prepared to address the issues starting a new business can have on your personal life.  Do you know how much time a business takes? Are you prepared to put your business first to make it succeed?
Whether you're considering the possibility of starting or you have already started a house cleaning business and are having issues, you will benefit from the checklist I created. The questions included on this checklist cover the serious issues of starting and owning a business that you must consider before you jump in or expand.

Research Before You Build Your Cleaning Business
You should have some idea on what type of cleaning business you want to start or expand into. Look into the different types of cleaning and determine what would be the best fit for you.
Do you need to work nights? Then janitorial and office cleaning will be a good option as most of their customers are cleaned nights and weekends.
Before you can start or expand, you need to know who your competition is. In your free time, go thru sites like Yelp and the local periodicals in your city to identify these companies. What can you find out about each of them? Call them and ask questions that a new customer would ask. Inquire about their service and what they charge.
Keep in mind, no two house cleaning companies are alike. While you're doing your research, write down your impressions of each; keep good detailed notes. When you have completed this, do a review and write down your comments on each business; what thoughts come to mind?
Now take into consideration the areas of your city you want to service. What can you identify that is unique in these areas that tell you the type of service these people will want? That's your key to starting a successful housecleaning business in your city.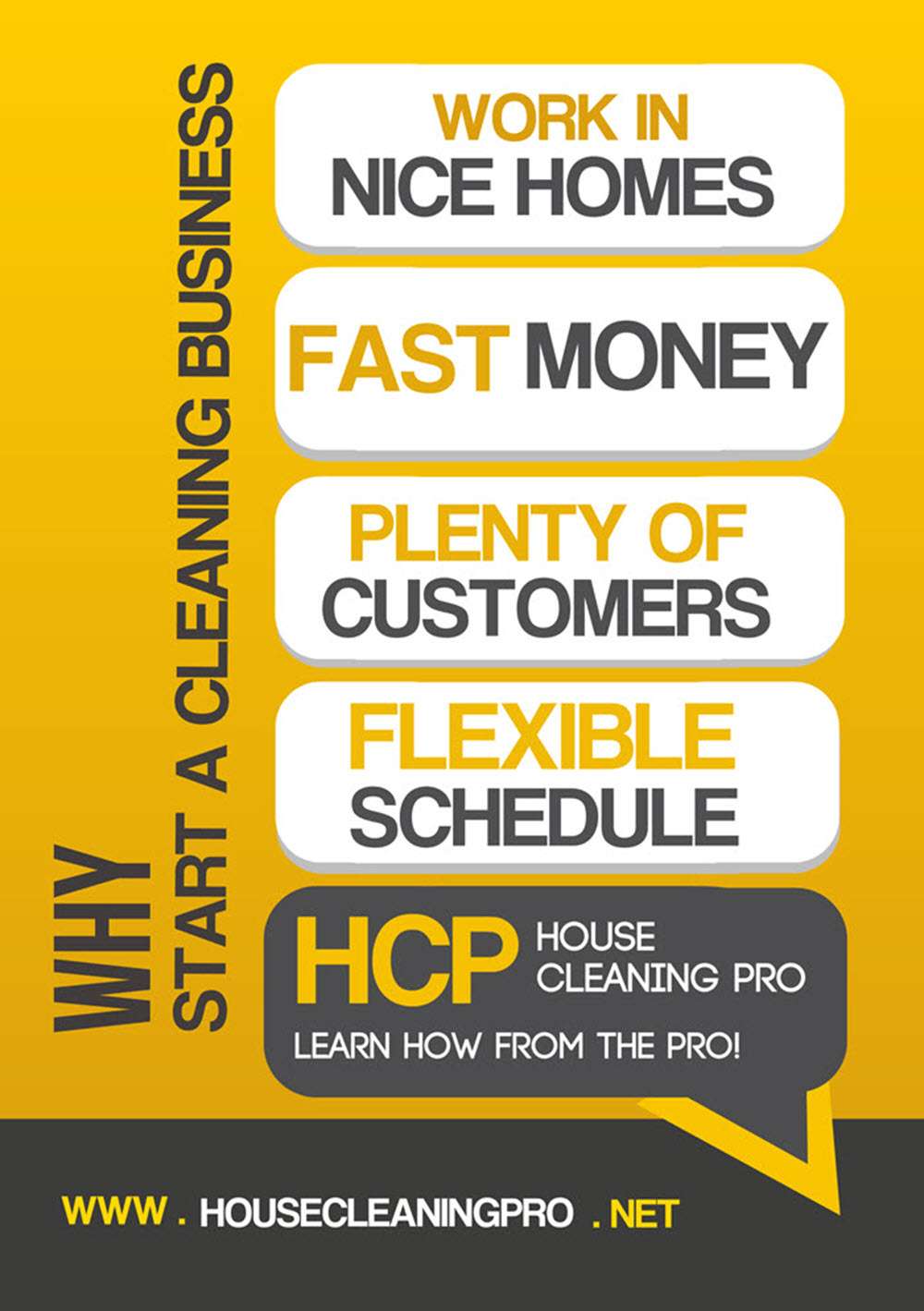 Bypass the Trial and Error Method
It can be difficult and confusing trying to do all this yourself and that's why I put all the knowledge I gained from building my own residential cleaning business from the ground up – you won't have to go through all the trial and error I did! This gives you a faster track to success.
The Independent Cleaner Business Plan
How you structure your business to meet the needs of your customers is imperative for booking clients who want what you provide. Is the personal touch with you doing all the work as an independent cleaner what you want to do?
The Professional Business with Workers
Are you planning to hire workers to eventually do the cleaning for you? Then my Business-in-a-Box cleaning business starter kit has everything you need to get started as a professional house cleaning business. The trick is to run this business as if you already have a team of workers so it's easy to make the transition. I explain how to do that and how it works with the Business-in-a-Box.
Coaching to Get You Started and In-Profit Fast
Are you serious about building a residential cleaning business for long-term success? Then you need to make sure you start with a solid blueprint and avoid the 7 common mistakes many new business owners make. I'll provide everything you need and coach you on-on-one for a full 30 days. Get started now with my Premium House Cleaning Success System.
Resolve Specific Issues
Have you already done a lot of research and are pretty sure you know what you're doing? Maybe you just need a few pieces of the puzzle to pull it together. That's why I created my special reports.
And if you're at the point to hire people to do the cleaning for you, then don't just jump right in and start hiring! There's more to hiring and managing workers than you can ever imagine.
Maybe you think you can hire experienced house cleaners and get the job done right. I found many experienced house cleaners have acquired a lot of bad habits over the years. This took a lot of training to get them to do the work MY way. And some didn't want to do it MY way.
Before you try and deal with all these issues, make sure you know what to expect and make sure you do it right the first time. I have a special set of reports that cover managing cleaning staff.
By doing your research, identifying your unique niche, and educating yourself before you get started you'll be on your way to a successful cleaning business, bypassing many of the mistakes you could make going it alone.
Need More Help?
Check out my resources page for free and almost free reports, workbooks, and checklists on how to start a cleaning business.
Join us in the House Cleaning Business Mastermind, if you haven't already!