Free Resources from the House Cleaning Pro
Click on the type of information you need right now:
The items below are products I currently use and highly recommend. I only recommend products and services I use.
Creative Market
A whole website full of marketing photos, graphics, DIY logos, templates and themes. Each week they offer 6 free products that you can download.
Powered by Creative Market
Logo Design
Don't go the cheap route on your logo – it will be with you for the life of your business, so you want a good design. These guys deliver in a few days! Crazy Custom Logo Designs – Click Here
T-Shirts
Choose from many cleaning designs or create your own custom design using your business information! Click Here
Remember Everything – Never Lose Another Idea!
I use the Evernote app on my phone and then sync everything to my desktop. Any time I run across an idea I want to use in my business, I save it to Evernote. Save websites, articles, videos, and share with your team!
Domain Registration
I have registered all my domains with GoDaddy since 2004. They have been reliable, customer service is fast, and domain transfers always process smoothly.
Website Hosting
I have used a LOT of hosting companies over the last 16 years; some are the top names you'll see mentioned a lot. There's a reason I left those services; their customer support was terrible. And that's why I recommend Mom Webs Hosting – in the seven (7) years I've been with them, I have experienced only superior service – it's like having your own website manager: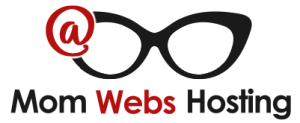 eMail Automation Services

I have been using Aweber for 16 years to rely on ongoing eMail automation to communicate with my customers. I send out all my newsletters through their service and welcome eMails for all new signups. They have always been reliable and they always send on-time.
Click Here for more information on Aweber
Computer Backup Services
I continue to use Carbonite for all my computer backups. They backup in real-time or via a predetermined schedule. If you have a computer crash, you are able to recover all your data through their cloud service. Since all computers sold today have a built-in life of 3-5 years, you really can't be without a good backup service.