Resources from the House Cleaning Pro
Click on the type of information you need right now:
The items below are products I currently use and highly recommend. Clicking on a link sometimes means I make a small commission if you make a purchase. I only make recommendations on products I have thoroughly reviewed or use myself.
Creative Market
A whole website full of marketing photos, graphics, DIY logos, templates and themes.
CLICK HERE to get started.
Logo Design
Don't go the cheap route on your logo – it will be with you for the life of your business, so you want a good design. These guys deliver in a few days! Crazy Custom Logo Designs – Click Here
T-Shirts
Choose from many cleaning designs or create your own custom design using your business information! Click Here
Partnership Advice
Many relationships have gone bad due to a disagreement in business. For more in-depth information on business partnerships, I highly recommend "Partnership or Partnersh*t" – a book about relationships and why those  are more important to plan than the business itself. People issues are much more critical than anyone can imagine. Worth your time before you start or quit a business partnership.
Remember Everything – Never Lose Another Idea!
I use the Evernote app on my phone and then sync everything to my desktop. Any time I run across an idea I want to use in my business, I save it to Evernote. Save websites, articles, videos, and share with your team!
Domain Registration
I have registered all my domains with GoDaddy since 2004. They have been reliable, customer service is fast, and domain transfers always process smoothly.
Website Hosting
I have used a LOT of hosting companies over the last 16 years; some are the top names you'll see mentioned a lot. There's a reason I left those services; their customer support was terrible. And that's why I recommend Mom Webs Hosting – in the seven (7) years I've been with them, I have experienced only superior service – it's like having your own website manager: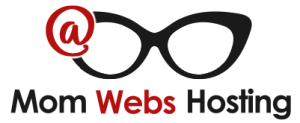 eMail Automation Services

I have been using Aweber for 16 years to rely on ongoing eMail automation to communicate with my customers. I send out all my newsletters through their service and welcome eMails for all new signups. They have always been reliable and they always send on-time.
Click Here for more information on Aweber
Computer Backup Services
I continue to use Carbonite for all my computer backups. They backup in real-time or via a predetermined schedule. If you have a computer crash, you are able to recover all your data through their cloud service. Since all computers sold today have a built-in life of 3-5 years, you really can't be without a good backup service.