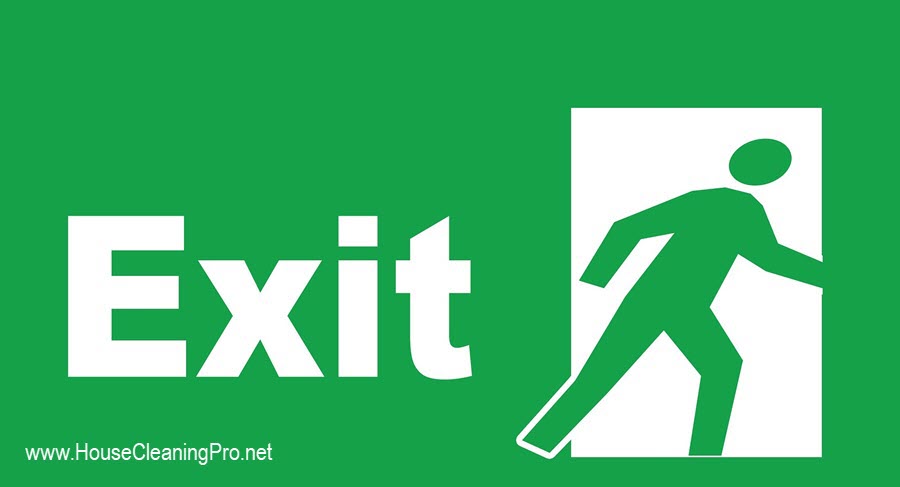 In this post you'll learn:
The legal aspects of terminating an employee
What you need to have before hiring employees
How a review process is used to validate the termination
How to reduce the emotional impact for the employee
Making the decision to terminate an employee is hard, but actually sitting down and telling the employee "you're fired" is even harder. Before you follow through, make sure you have grounds to fire the employee. Event though most businesses today employ "at will," there are legal considerations you should review.
Hiring employees comes with responsibilities. It's your job to provide them with:
An employee manual so they know the "rules" of being an employee for your company
A training manual so they know how to perform the work you hired them to do
Employee safety manual to prevent unnecessary accidents with equipment and chemicals
Employee Handbooks
The Employee Handbook Bundle is a set of manuals pre-filled with the information needed to train employees. This includes legal boiler-plate and cleaning details.
These are delivered in Word and are fully editable by you to customize them for YOUR business.
blank line
Once you have your manuals ready, you should put together a training program to enhance what is contained in the training manual. Taking new employees through a process will let you know pretty quickly if they are going to make it as an employee for your company. For this reason, I always hired on a temporary basis. Depending on your business, this could be for 2-6 weeks in which the worker understands they have to earn the permanent position. This way you can let them go quickly if they were not catching on.
Once your new hire passes the temporary (probation) period, you will need to track their performance on an annual basis. This is done by doing periodic inspections, keeping a record of the results, and sharing your concerns with the employee. A formal performance review should be done at least once a year.
By following a routine employee performance process, you can lessen the "surprise" when it's time to terminate a worker.
Employee forms to manage your workers is included in the Business-in-a-Box to start a house cleaning business.
How to Fire an Employee Gracefully
"If you've ever had to fire someone, you know how difficult it is. I'm certain that most business owners would agree that dismissing an employee is a horrible experience for everyone involved. We don't like to do it. But without weeding out unproductive employees or making necessary cuts, we can't grow our business. Knowing how to fire an employee gracefully is the key to keeping the ship sailing smoothly."
Read more in this article with some very productive tips on handling the meeting to fire an employee.
A Step-by-Step Guide to Firing Someone
Most of the articles you read about terminating an employee talk about the mechanics, but fail to mention the emotional side of the process. Even though I had a formal employee review process for all employees, it was always emotional when sitting down to tell the employee. We have no idea what may occur; I've had them start crying, get angry and storm out of the office, and I've had at least one refuse to be fired.
How you handle this is so important. In all cases, the employee wanted to justify their actions – even when faced with documented performance reports. I discovered this is an important step in the process and allowed the employee to vent. This helped them to control their emotions.
When you fire the employee is also important. Most companies will fire Monday through Thursday. This allows the employee the ability to get emotional support, if needed. When fired on a Friday, the worker is left alone with no outside help.
One thing you don't want to do is express your compassion. This often generates a negative reaction, since you're not the one being fired causing resentment from the employee.
"Actually, when slackers and slouches are finally fired, managers usually discover that coworkers are relieved. Their peers are the ones who have had to work harder to make up for their shortcomings and slacking off. When terminations are well justified and professionally executed, the rest of the work group realizes that this is a good place to work."
Read more in this step-by-step plan that helps "two people to correct a mistake and move on to a more satisfying future."
All the forms you need to manage and fire employees is included in the Business-in-a-Box. They are also sold separately using this link.
Conclusion
Having to terminate an employee is never easy, but you can lesson the impact to your business and the rest of your employees by using the tips in this post. You'll find your employees are usually relieved and your stress level dissipates with not having to manage a willful or unmanageable worker.
blank line
To Read Next: