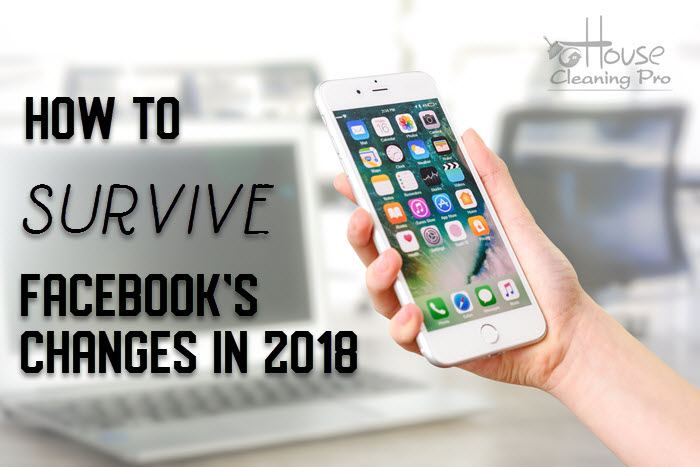 All social media platforms are continually changing in order to better serve their market. What may have worked for you last year may not be working this year and that's why it's important to stay informed.
Facebook has implemented a major change to how it ranks posts, videos, and images that appear in our news feed. These changes are to support conversations between friends in the comments on your posts in an effort to help people spend more time on the site.
As the changes roll out over the next few months, businesses will most likely see a significant decrease in organic reach. Users will also probably spend less time on Facebook, though Zuckerberg hopes the time they do spend on the platform will be "time well spent." This means news feeds will likely start to show more pictures of your uncle's dog and fewer Buzzfeed listicles.
Click Here to read a list of Facebook changes published by HootSuite that are set to prioritize content from "friends, family and groups." Under some conditions, you will need to make changes to what and how you post.
What This Means for Your Business
Although there are other popular social media platforms, Facebook has become the marketing staple because people use it to verify a business. That means you should have a Facebook page dedicated to your business, although I see many using their personal profile. There are several reasons this is a bad choice which I explain in my social media guide.
If you are relying on your Facebook page alone to drive leads for your business, you'll need to transition into Facebook paid advertising as the organic reach declines. But all is not lost!
Plan to take advantage of the visitors your page does receive by providing daily updates that are engaging, informative, and community driven. Don't make the mistake of only posting about your business and your current discounts.
How to Engage Visitors
Many people still like your page expecting to see your posts in their news feed, but that's not going to happen automatically. You'll need to remind them to use the "see first" option when they follow your page. This could be added to a post that you "pin to top of page."
Ask questions to get people to share – don't use "engagement bait." That's when you ask people to interact with the post through likes, shares, comments, and other actions. Be natural and show people you care by sharing your thoughts on a post and by asking them their opinion.
Next Steps
Plan your social media success with a page that shows them who your business is and at the same time provides posts they will enjoy. Don't let your page go stale – you need to post at least once every day.
Does this seem time-consuming or difficult? It doesn't have to be. You just need to make sure it's effective.
Save time – Let me help you plan and start posting with quote images and text you can share.
blank line