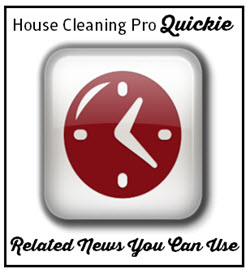 Exactly how do I remove dark stains from terrazzo floors?
As a house cleaning professional, you expect to go into your client homes and perform the work according to the policies you have established. If you have not setup your company policies, even if you're doing all the work yourself, you're setting yourself up for problems down the road. Clients will always ask and expect more from your services.
When your clients see a problem in a room, such as a stain on the flooring, they will expect you to fix the problem. Knowing how to respond to these issues in advance can save you a lot of time, money, and frustration. That's because you won't be able to resolve all the issues yourself. Some need to be addressed by other professionals, especially when it comes to flooring. Unless you want to become an expert on this issue, it will help to learn about some of the issues and know what you can and cannot fix.
This question on terrazzo flooring is answered by an expert.
View the story on this topic