10. Managing House Cleaning Employees and Workers
This report is included in the Business-in-a-Box system – Save with the bundled purchase!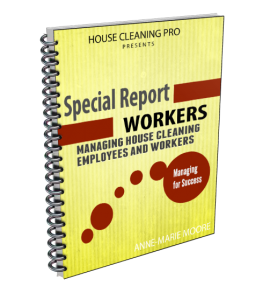 New Updates for 2022!
Once you make the decision to hire workers, you will need to manage them to do the work to your specifications.
If this is the direction you want to take your business, then you might be interested in my Business-in-a-Box. It contains everything you need to setup your business and hire and manage workers – including all the forms you will need. Click here to get started.
Your job as an employer will be to implement policies and procedures your workers can follow to successfully perform the work and maintain customer relations with your clients.
Before you get started, this report will provide you with the information you need to establish the correct procedures for your independent contractors and for your employees.  Knowing this difference could save you time, money, and legal issues down the road.
Having a signed agreement with contractors does not prevent them from being re-classified as employees by a government agency.  You will discover the difference and learn what you can do to stay within the guidelines for your business.
Inside this 27-Page Report:
Employees versus Independent Contractors
Questions That Identify Your Workers as Employees

How to Legally Use Independent Contractors and Control Quality
Performance Reviews and How to Manage Them

How and When to Legally Fire an Employee
Using Automobiles and Managing Drivers

Preventing Theft and Managing Damages in the Home
Three Methods to Pay Employees

Using Benefits to Keep Your Workers
How to Reduce and Avoid Insurance Claims

Using Rewards to Motivate Your Workers
Successfully Handle Employee Issues and Complaints

A Paycheck is Only One of the Reasons Employees Come to Work
Forms Included with Your Purchase:
Employee Appraisal – Digital Form

Employee Attendance – Digital Form
Employee Pay Record – Digital Form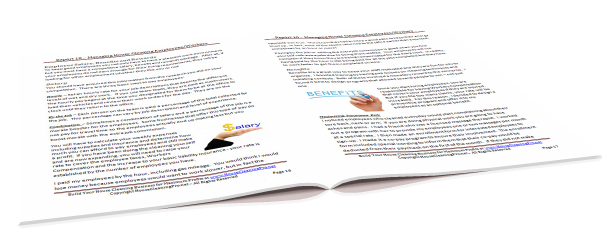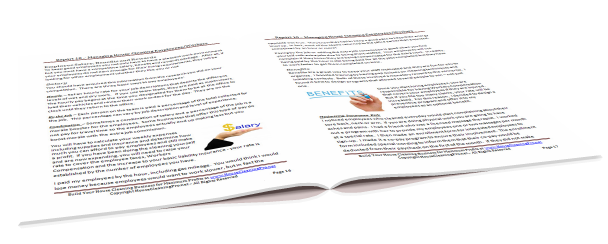 Save Time – Avoid Costly Mistakes – Thoroughly Researched Technical Information to Help You Make a Decision on the Right Workers for Your Business
Use coupon code TODAYONLY for a special discount!

<< Instant Access >>