How to Rapidly Earn MORE MONEY and Grow Your Business with LESS WORK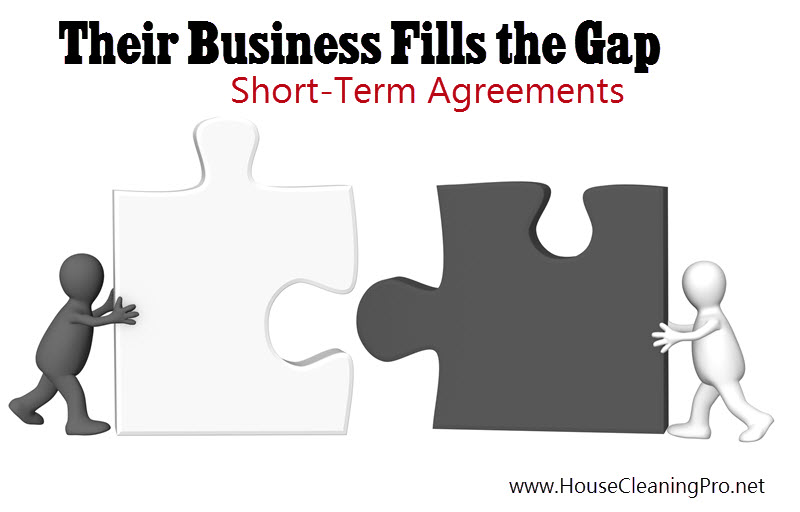 Who They're For:  Existing businesses who want to grow their client base quickly
What They Do:  Share client referrals and provide services you don't provide yourself
Why You Need Them:  Fastest way to earn more money in your house cleaning business
One of the fastest ways to grow an existing business is through Joint Venture Partnerships to grow a business network.  According to the Commonwealth Alliance Program (CAP), strategic business alliances accounted for 25% of all revenues in 2005, a total of 40 trillion dollars. This figure has been steadily growing over the past few years as more solopreneurs and small businesses decide to unite to augment their odds of survival in a highly competitive business environment.
Once I had my business up and running, I continued to canvas neighborhoods I wanted to work in to solicit new customers.  Many times I had the opportunity to meet other small service businesses doing the same thing.  This was an opportunity for us to join forces and share our marketing since we were going after prospects in the same areas of the city.Blank Line
Increase Your Customer Base and Increase Your Revenue
When joint venture partnerships are formed correctly, they have the ability to grow your business rapidly with solid customers who have been referred to you.  Doesn't this sound good to you? New customers at your fingertips! But this isn't the only reason to join forces with another small business.  GET STARTED NOW!
Once you have filled your business calendar, you have no way to increase revenue unless you hire workers or find another source of income. That's where joint venture partners can help.
Let Me Help You Get Started So You Can Succeed
Instead of trying to figure this out yourself, use my system to help you select the right businesses to partner with and form the right agreement. Don't try this without adding the proper structure so you can monitor the system and make sure you are getting the referrals and earnings you both agreed on.
Create Your Joint Venture Partnership Plan
Here's Exactly What You Get:
1) Tutorial Summary
How joint ventures work to build your business and increase your profits
Important things you should consider before entering into a joint venture arrangement
Choosing the right joint venture partner
Important things you should keep in mind to help ensure a successful joint venture
How they can be used to grow and expand your business for increased profits
Businesses to consider as a joint venture partner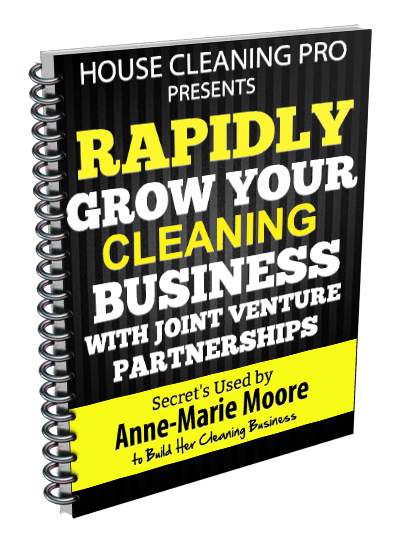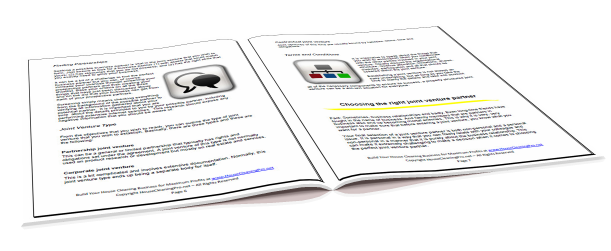 2) Supplemental Documents for YOUR Success
Joint Venture Partnerships At-a-Glance
Joint Venture partnerships are different than business partnerships. You each have your own business, which is separate from your joint venture agreement. This document explains how they are different to keep you legally on track.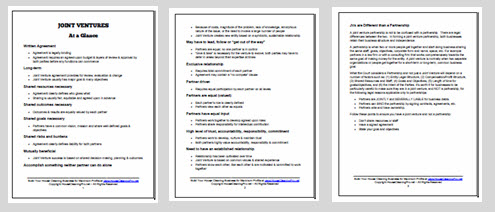 Blank Line
Choose Your JV Partner Wisely
Business Personality Types to help you identify JV partners that could be effective for you and your business. You don't want to select someone who is going to clash with your business personality – you need someone who will complement you and provide the qualities that you lack.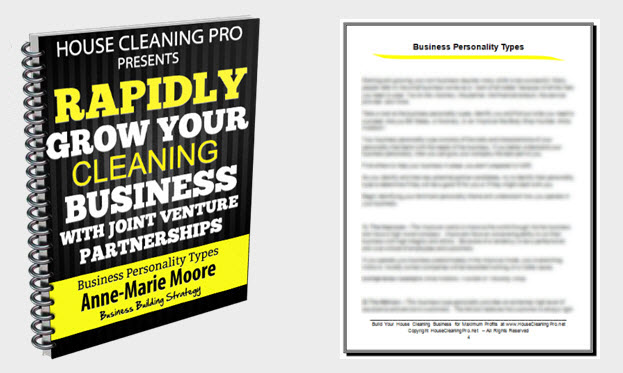 Blank Line
What Types of  Campaigns Can You Run Together?
Every house cleaning business is setup a little differently so the type of business you partner with may not be the same as someone else. It also depends on the needs of your customers and the types of offers you want to provide. I'll reveal what businesses work and the types of campaigns you can run together.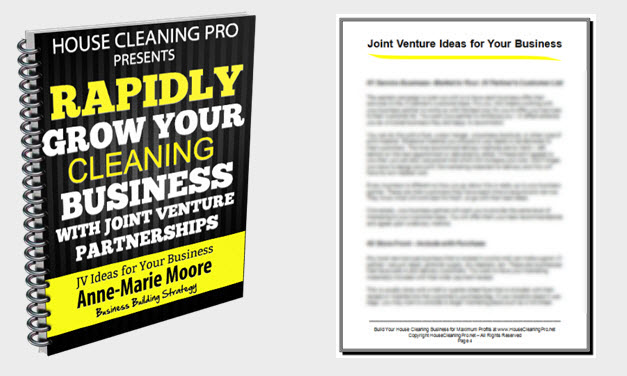 Blank Line
 3) Forms, Letters, Agreement, Getting Started Checklist
Spreadsheets for Tracking
Your worksheets to locate and research local businesses and track your campaigns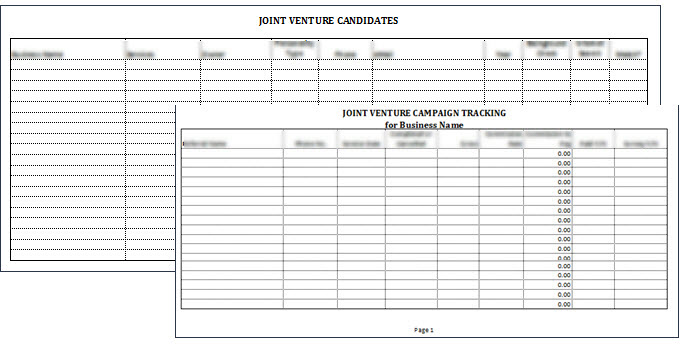 Blank Line
JV Letter, JV Agreement, and eMail Templates

JV Letter to finalize and begin your campaign; JV Agreement that includes 21 additional statements to use and customize based on your project requirements; eMail Templates to contact and follow-up with potential JV partners; Survey form for you to customize to track the service performed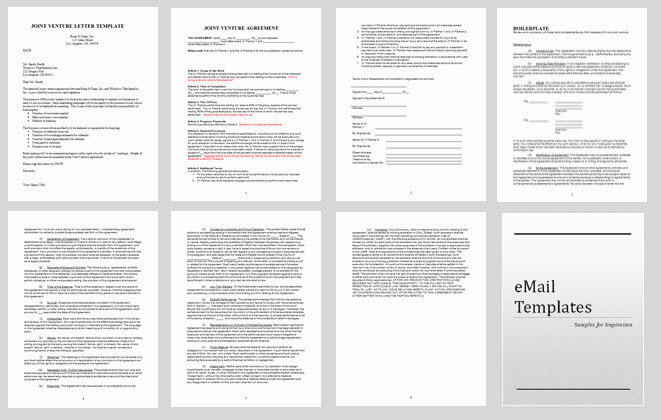 Step-by-Step Planning – Everything You Need for a Successful JV Partnership to Start Making More Money
Blank Line
Getting started is easy with the Getting Started Checklist!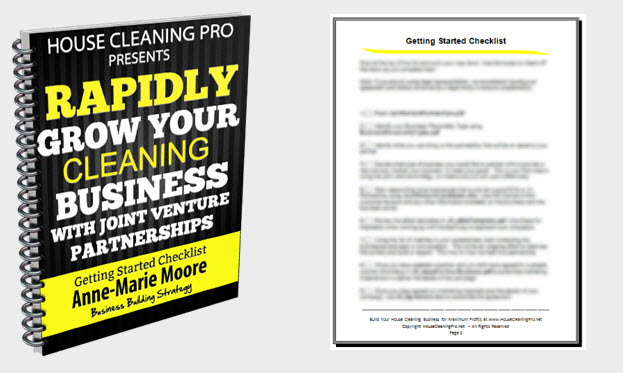 Blank Line
 

Make More Money with Less Work – Add More Customers Without Increasing Your Advertising Budget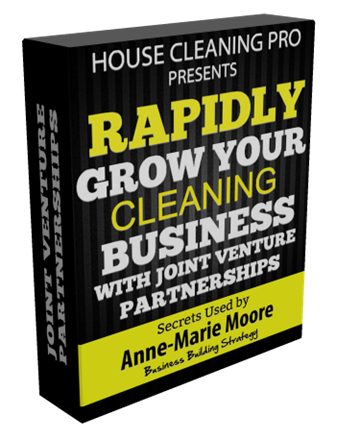 Use coupon code TODAYONLY for a special discount!

<< Instant Access >>