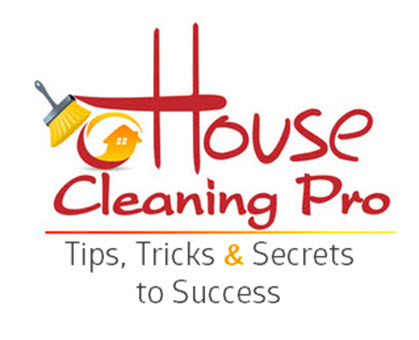 1. How do I purchase?
All our products are digital, ready for immediate download. We use PayPal as our secure payment processor. You pay through PayPal with your PayPal account or you can use a credit card. You will not receive anything in the postal mail.
2. Why should I buy your products; aren't all the cleaning books the same?
The cleaning information you find is not all the same. Most people treat the cleaning business as if anybody could do it because it's manual work and you don't need a degree to specialize in it.
This is not true and I tell you why many people cannot be successful in their home cleaning business and how to avoid THEIR mistakes. I provide the information that will make your cleaning superior and the running of your business easier and more efficient to make you MORE money.
This is not just a book; it's a complete business blueprint anyone can implement to be successful by following the information. Not only do you need the specific speed cleaning procedures I developed and used in my successful business, but more importantly you need the inside information that is critical and unique to residential house cleaning that I have provided on the Internet since 2005.
I provide two basic blueprints:
3. What's in your information that I can't get in others?
Well first of all, I was a house cleaning customer – so I know what people want and I know what most of the cleaning services did wrong. And second, I not only owned my house cleaning business, I built it from the ground up. That means I started it by doing the cleaning myself.
This gave me a chance to perfect all aspects of the cleaning business to improve quality and increase profits. The other books in this price range just don't give you the exact details and procedures ….I do!  Don't invest in a system that provides so much information it would probably take you months to get started. By that time you may have lost your interest and desire to actually start the cleaning business! And you won't find the tips and tricks I give you.
I also include the one advertising method that nobody else has identified in any of the cleaning books that will quickly grow your business and make you more money. And it doesn't cost a penny to implement! The information I provide is concise, direct and will get you up and running fast.
4. Is the content valid outside of the US?
Yes – I will be teaching you about cleaning techniques and tools and products. Just as different parts of the U.S. carry different products, the same is true for other countries.
You'll be able to identify ingredients that should or should not be in products and those that should not be combined with each other. I will not identify items by brand name but by type that can be found anywhere.
Additionally, just as cities in the U.S. have legal requirements for businesses, the same is true in other countries. You will be responsible for all legalities of your new business in your city after I outline what may or may not be required.
5. Do you offer any other products?
Yes – we support all aspects of residential cleaning; you can start here.
6. What do I do if I have problems downloading your product?
We have self-help articles on the Support Desk. If you cannot resolve the issue with the articles that are provided, open a ticket – we're ready to assist.
7. I am interested in ordering multiple products. Do you have a shopping cart?
Yes, you can use this order page to make your selection excluding the flyers. Please use the existing flyer order forms that are available.
Business-in-a-Box
What do I get?
You will immediately receive everything you need to start your business. This is a complete business system that includes my professional tips and tricks, custom business forms I developed and used in my home cleaning business and more.
The House Cleaning Pro Business-In-A-Box System – How to Start a House Cleaning Business and grow it into a professional home based business you'll truly be proud of. Organized into the sections you need to progress through building your business.
Each chapter references the worksheets and forms you will use to define, start and grow your business for maximum profits.
Start with the "Getting Started Checklist."
Use the "Hourly Rate Calculator" to compute your hourly rate.
Use the Legal Entity Comparison chart to determine what legal entity you need for your business.
Build your Addon Services Rate Sheet with the form that also doubles to provide your client with a quote for additional services.
Use the digital calendar to start booking jobs.
The Estimating Calendars help you provide solid quotes by the hour or square footage.
and much more!
I also provide you with Business Coaching  to assist you in building a successful business when you purchase the Business-in-a-Box.
Ask Before You Purchase
If you are unsure or have questions, use the Contact page to submit a question directly to Anne-Marie.