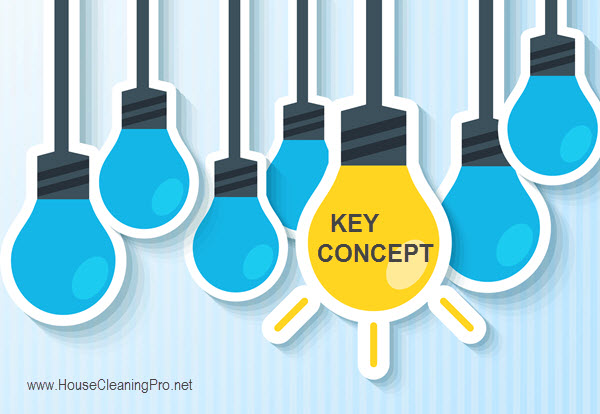 Many people dream of working for themselves, being their own boss, and having the freedom to only take on clients and projects they love.
What they don't realize, though, is that there is a huge difference between building a business and being self-employed.
Business owners scale their income. Self-employed people trade dollars for hours.
Business owners leverage the skills and talents of others. Self-employed people rely only on their own skills.
Discouraged yet? Don't be. Every business owner started out self-employed. Just don't stay there if you have bigger goals. These tips will help you build a sustainable business instead of just another job.
If you are just starting out cleaning houses for money, you might be interested in my post about starting a side hustle to work when you want, when you have spare hours.
Don't Try to Do It All Yourself
Building a sustainable business requires that you leverage the talents and time of others. While it might seem cost-effective to simply do everything yourself—especially in the start-up phase when you likely have more time than money—it's a path to burnout and stress.
You can start your house cleaning business yourself by doing all the cleaning, but your long-term goal should be to hire people to do the cleaning for you. Your job as a business owner is to visualize, plan, and delegate. This is how you grow a business. Consider this… if you continue to do all the cleaning yourself, you:
Never earn more than the number of houses you can clean in a day
Risk personal injury preventing you from earning
Don't have the capacity to earn while you take time off
Separate your tasks into those that you love and are especially suited for (such as marketing) and those you dislike and aren't good at (like the accounting). Then make a solid plan to get those that you aren't good at off your list of things to do. If you feel like you can't afford to outsource it all right now, start with what you tend to procrastinate the most on, even if it's just a few hours each month.
Don't Allow Yourself to Work All the Time
The trouble with working at home is that you live at work. And that means there's no clear line in the sand between your work day and your home life.
Since there's always work to do, it's easy to find yourself working every available moment—often to the detriment of your family relationships.
You can help avoid this by:
Setting—and maintaining—clear work hours
Having an office with a door you can close when you're done
Scheduling time for family and other activities
Taking time for yourself
Start planning how you will replace you. Hire someone to help you with cleaning jobs. You can work together as a team to get your new employee trained. Once you are comfortable you have chosen the right person, plan on sending him/her off on their own jobs or plan to hire more employees to work on individual teams.
Whatever configuration you feel is right for your business, continue this routine to keep your business growing.
The question I get asked most often from business owners is how to hire employees when they don't have enough clients. This is a bit of a juggling act, but you aren't going to be able to succeed unless you have ads running all the time. This provides you with a continuous flow of prospects that provide your workers with a full schedule.
[bannerbox id=22]
blank line
Vacations and Downtime Are Important
Don't create a business that requires you to be "in the office" every day. At the start, you may need to be available more, but you should definitely be planning for the day when you can be "off the grid" for extended periods of time.
Have trusted contractors and employees who can handle things when you're not available
Leverage automation tools such as autoresponders in combination with voicemail to respond to leads
Create repeatable systems so you're not always re-inventing the wheel
While you might not be able to hit the road for weeks at a time, at the very least you should be able to reduce your workload to a daily check-in.
Sound impossible? It's not. With some forethought and planning, you can create a team—and the systems they need—to successfully run your business without becoming overwhelmed and overworked.
Key Concept for Success
When I started my house cleaning business I knew I wanted employees to do the cleaning for me, but I started it doing the cleaning myself. That's because I wanted to perfect all aspects of the business before I started hiring.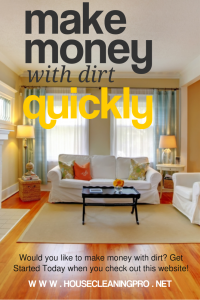 The key to my success was starting the business using the procedures I would use when I started hiring. That means I presented myself as a successful business by using professional business forms and processes. I even priced the work competitively as if I already had a full staff. I did this because I provided all the products and equipment and was fully insured. I needed to cover my overhead and I wanted the public to view my business as someone they could trust… I didn't want them to see me as a "startup."
One of the hardest things to do is transition your cleaning from an independent cleaner to a professional residential cleaning business. That's because your clients trust you and are used to you being in their homes. When when you tell them you're hiring employees, they feel a little betrayed that you won't be cleaning for them anymore. This is when some of your clients will look for another independent cleaner.
I didn't have this problem in my business because I had a blueprint I designed that would prevent this issue.
[rectanglebox id=38]
blank line