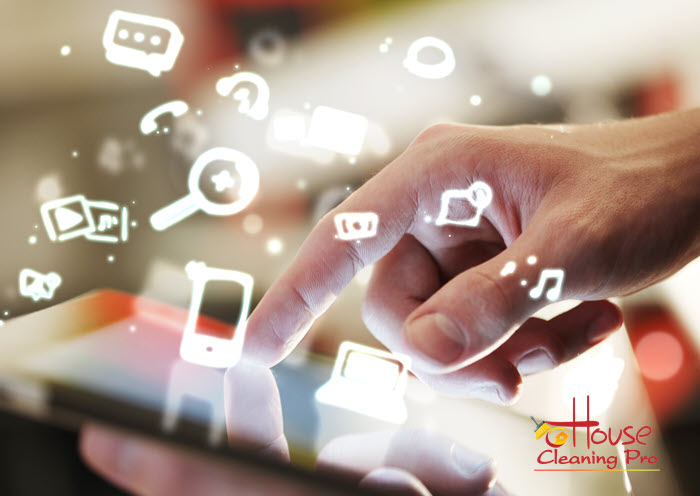 One way to promote your business is on the social media platforms. But how do you use them effectively to build your business? These can be used for free advertising, but most of them also have paid ads you can invest in.
WE CAN HELP!
Social Media Marketing Plans
Using Social Media for Residential Cleaning – Discover how to set up your accounts correctly to benefit from all of the options and use them effectively to build trust – the first step to converting your audience into leads.
Marketing-in-a-Box – If you're growing your business and want to integrate your marketing with additional methods to generate more traffic through different platforms and paid ads, we have an easy way to do that!
Social Posters
Visual content is 40 times more likely to get shared on social media than other types of content. Add your logo or business information to a good image and receive more exposure for your company every time it's shared… and all you did was post a cool image!
People love to share quotes and photos:
Christmas Quote Posters – 100 Quote Posters and ideas for using them.
Client Quote Posters – Show your clients and your audience how much you care.
Fall Holiday Quote Posters – Halloween, Thanksgiving, Christmas, and New Year's.