Discover The Latest Online Marketing Trends with These 4 Short Reports
Who They're For: Independent cleaners and businesses with workers; appropriate for new or existing businesses.
What They Do: Provide you with the latest information on using automation and the Internet for your business
Why You Need Them: To prevent your business from going "stale" by implementing new ideas to give your business a boost.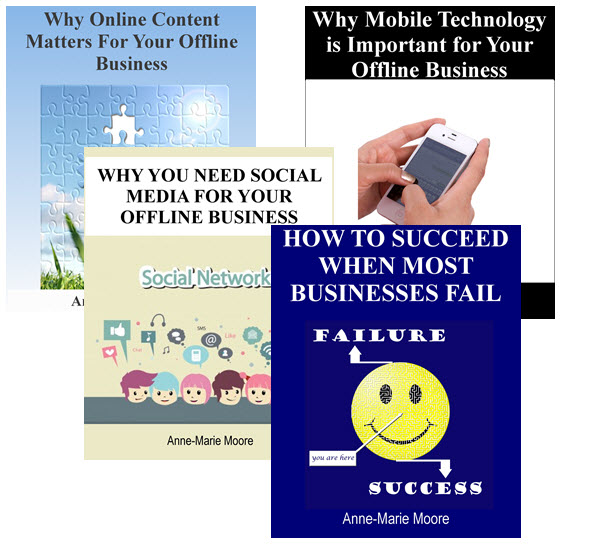 This is a bundled package of the "top 10 whys" on what you need to concentrate on with your Internet presence for your home cleaning business.  Each report is short and to the point; under 20 pages each.
With the speed of the Internet and the constant changes, you can't afford to let your business go stale.  Discover how to keep it fresh with these top 10 items you can slip into your current business plan or keep handy for easy reference.
Is it Time to Update or Give Your House Cleaning Business a Boost?
The #1 reason most businesses fail and how you can prevent it from affecting your business
How not charging enough for your services set you up for failure when you use these techniques
How you lose customers when you cannot verbalize your value proposition to prospects and how to correct it
The specific content you need on your website to compete with local businesses in your city
How people decide to choose you over your competition and how you can incorporate it into your business
The reason you will lose prospects for your business when you don't have a responsive website
Why you need location based marketing
How to use social media for your service-based business
How to find customers using social media
How to use social media to boost your business website so people can find you
Receive All 4 Reports to Keep Your Residential Cleaning Business Fresh with New Ideas, and Take Advantage of Current Online Trends
Use coupon code TODAYONLY for a special discount!