Even a small startup needs a website today.  You see, there are many ways to collect leads online and your website will do that for you, if it is designed correctly.
Your website is designed using the popular WordPress blogging platform, making it simple for future design upgrades and features.  But it gets better – we have selected a premium theme from StudioPress for additional design options using their Genesis platform.  This package is worth $99.95 when purchased separately.
Your website is ready to go to work for you with these added functions;
Provide an "Instant Quote"
Collect Leads
Allows visitors to Book an Appointment while on your site
Collects testimonials from your customers and rotates them on the home page
Submit your Website Order Form (included with your purchase) and we'll customize the site for you.  Select one of seven color options: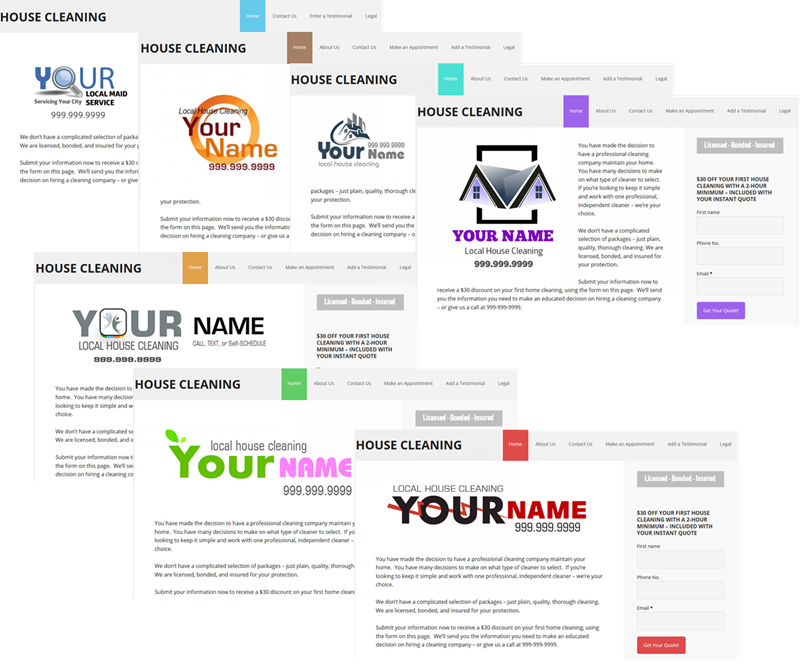 COMING SOON!
FREE with the Business-in-a-Box