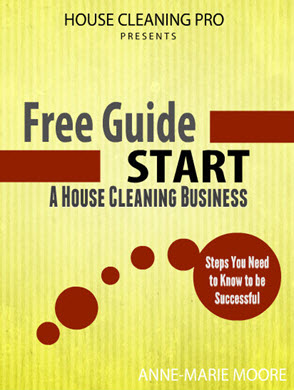 FREE GUIDE to START YOUR HOUSE CLEANING BUSINESS

REGISTER for my FREE Guide on what you NEED to know to start a successful house cleaning business - the same information I used to build my home cleaning business.
These are actionable steps you can take right now to get your business started.

I'll show you how to work less hours and maximize profits. You'll also learn the secrets to keeping low-price competition from affecting your business!