Custom House Cleaning Business Forms Package
Residential Cleaning Startup Form Bundle
Who They're For:  Independent cleaners and businesses with workers
What They Do:  Provide consistency and tracking
Features: Designed as fillable forms from your computer or device. Add your company information, logo and text customization. These forms include default text that you can use, delete or customize for your business so you don't have to begin from scratch! The invoice, mileage, and time sheet forms include calculations.
Why You Need Them:  This package contains all the basic business startup forms you need to start or upgrade your house cleaning business. They provide credibility for your business, tracking so you can accurately assess your business results, and client tracking to monitor houses that are costing you money. Highly recommended to track your operating variables so you have the statistics when you decide to hire workers.  These forms contain important information to justify your rate increases for each affected client.
These are PDF and Canva documents that can be customized by you for the service you provide. Instructions are included with your order to edit and print the forms and to use for entry on your devices.
These forms are included in the Business-in-a-Box and Premium systems
Save with the bundled purchase!

Printable and Fillable Business Templates
Blue areas of the form are data input fields; the logo is uploaded from your computer.
All forms are templates that can be customized for your business
CLICK HERE for individual business forms or to order multiple forms
House cleaning business forms should provide you with more value than just a form to leave a record for your client. Did you know they can provide you with valuable information to grow a house cleaning business?
Track and Analyze Time in Client Homes
Insight Into Worker Performance and Efficiency
Validate Gas Mileage Recorded
Justification for Raising Client Rates
Client Preferences to Ensure Quality Cleans
Tracking Rotated Tasks in Client Homes
Ensuring Client Satisfaction
You see – house cleaning business forms should record the information you need to keep your clients happy. If not, you're just wasting your money.
Each form is printable, fillable and can be customized for your business
That's why I created custom forms for my residential cleaning business…I couldn't find any existing business forms that allowed me to track the information I needed to evaluate worker performance and the quality of the work they did for MY clients.
Forms Included in the Package



Launch your house cleaning business to the next level. This is a one-time investment and a valid business expense and tax deduction.
Use as a printed form or as a fillable form you use on your computer or device.
These forms are unique because they contain critical information needed for running your home cleaning business. If you need to raise the rate on a house, the information you need to justify the increase to your client is on your business forms.
Master Service Agreement
Also referred to as a client intake form and house cleaning assessment form because this worksheet contains all the information you need to assess a new client and their cleaning needs. In addition, it contains your policies for providing service.
Residential house cleaning clients don't want to be locked into cleaning business contracts. Instead, I used a cleaning service agreement that I also used as an estimating form. Use it to record your notes during the estimating process and to discuss your terms while meeting with your prospect. This form can also be used to provide a phone quote and follow-up. Simply enter the quote/estimate data, save the form and send to your prospect as a text or eMail.
The Service Agreement contains the most needed terms of service for a house cleaning business.  These may be changed as needed for your business.
This is a 7-page form with instructions for use and customizing.
Customer Checklist
This document provides prospects with a list of your services. Enter your quote, save the document and then send to the prospect as a text or eMail even if they don't schedule an appointment. This is my "trick" for getting prospects to call me back even after they meet with other businesses. After all – they have my cleaning checklist to refer to and compare with my competition!
Cleaning Service Checklist
The cleaning service checklist you leave with your client on each appointment. This provides you and your client with a record of each appointment. When saved for your client file it allows you to analyze work performance.
Cleaning Invoice Form
The cleaning invoice is used on each appointment to bill your client for services rendered. Two invoices are provided to allow for billing using an hourly rate and a flat rate – your choice. You provide basic information and the form will calculate the line item totals, sales tax and balance due.
Work Order Form
One of the most important house cleaning business forms for your business. If you don't use a work order template or if you don't use it correctly, you may fail to keep your clients happy! Use it yourself to track important information before hiring workers. This work order template is the key to your success to grow a house cleaning business when you hire workers to do the dirty work.
Customer Referral Coupon
You can customize the 4 referral coupons yourself in Canva.

House Cleaning Flyers
You can customize any one of 6 versions of this flyer yourself in Canva.
Timesheet Form
Two time sheets are included to record overtime by the day or by the week. When used for data entry, the form calculates the totals.
Mileage Form
The mileage form records all service miles by each worker for the week. When used for data entry, the form calculates the totals and amount due to the worker.
Welcome Packet
This Canva template has 9 pages you can mix and match to create the packet you need for your business. Upload your logo, change the fonts, add images, and change the template colors.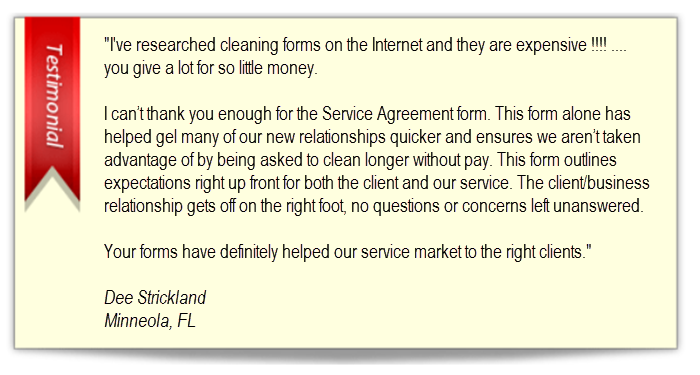 These printable and fillable template forms are

customizable

for your business and include instructions for use
Forms have been created in PDF format – Flyers and Coupons are Canva templates
Edit the business templates with the FREE Adobe Reader available on Google Play and on their website.
Edit the flyers and coupons using the free version of Canva.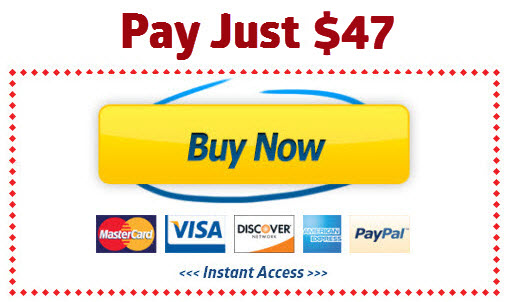 CLICK HERE for individual business forms or to order multiple forms