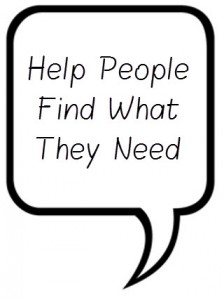 Starting a new business takes a lot of work.  What many people don't realize is that it's the planning you do that will lay the foundation for your success.  A little extra work now may end up saving you a lot of time and money in the long-run.
You will need to assess the needs in your city for the type of cleaning business you want to start.  For instance, there may be many cleaning services advertising themselves as maid service, but few marketing themselves as a full-service cleaning business.
These two labels mean a lot to the people who are looking for a business to clean their home.  This is because different people have different needs.  Some people need light cleaning and others want deep cleaning and perfection.  This is what you need to determine when you plan your business.  Your business name can actually help sell your services and propel you to success.
Many residential cleaning businesses do light housekeeping, picking up, laundry, etc. This is commonly referred to as "maid service" – is this what you are planning in your cleaning service business? If not, then you'll want to convey that you specialize in house cleaning because your customers will not be searching for a maid!
You may want to include a benefit when selecting a cleaning business name. If you can quickly convey exactly what your target market wants in your business name, you will be able to get customers much faster. For example, to sell based on price, these are a few ideas:
Cheaper, Faster House Cleaning
Cheapest, Reliable Home Cleaning
Budget Home Cleaning
An effective exercise for you to do is Google house cleaning services in your city. Pay attention to the business names you find and then review the services they offer. Compare that to the business name. Do you now have a different perspective of the company versus the name they are using? How did that make you feel?
Having a catchy business name like Feather Light Cleaners may seem cool to you, but does it really convey the message you want to send to prospective customers?
I cover this important topic in detail in my business blueprint systems. The Business-in-a-Box also includes worksheets to properly research and plan your business name.
Your house cleaning business name is really important and must not be changed after you start using it. If you change it and people recognize that you did, they immediately wonder why you had to make the change. Of course. they will be assuming the worst which will be an automatic negative for your house cleaning business..
When you start a house cleaning business, don't determine your business name until you have defined the type of cleaning services you will provide. Then let your business name do the pre-selling for you and follow through with the exact services you promise.
[rectanglebox id=1]