Is Running Your Residential Cleaning Business More Difficult Than You Thought It Would Be?
Discover the ONE Thing That Can Fix it Faster Than You Going it Alone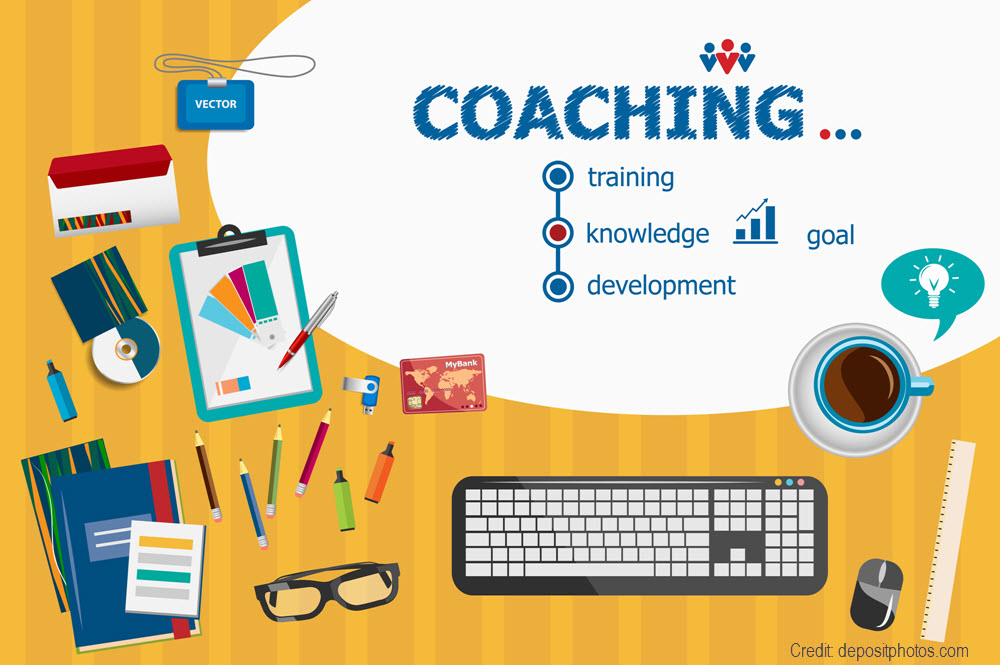 If you're struggling in your residential cleaning business and don't know how to take it to the next level, you could benefit from one of my coaching programs.
I work with a lot of new business owners who have never owned a business before they decided to get into house cleaning. Some of them started just to earn a little cash on the side. Others wanted to quite their jobs and do house cleaning full-time. And then they hit a wall!
Are You Experiencing Any of These…
Finding it difficult to get your advertising to work to get new clients.
You have plenty of seasonal work, but can't get recurring clients.
You feel trapped because although you are earning good money, you feel you are controlled by the demands of your clients.
You want to earn more, but you don't know how to scale the business.
You feel overwhelmed because you are growing your business, but have only created more problems that never seem to end.
You have started hiring workers to help with the cleaning, but now have additional problems with them.

You want to know how to scale your business by hiring workers when you don't yet have new clients.
How do you grow a business that doesn't have a defined business model?
And this is when they wear themselves out and give up. It's easy to give up on your business when you didn't invest a lot of money in the first place. There's not much to lose when you've been working to exchange time for money. It's like quitting your job – only this time you're quitting your clients – each and every one who may have become your new boss if you didn't structure your business correctly when you started.
Consider the business owner who started with a moderate investment – the franchises. You can get into a maid franchise starting around $45,000. Wouldn't you think twice about giving up on your business?
Don't Give Up – Fix the Issues That Are Holding You Back!

Cleaning – One of the reasons you're stuck cleaning every day is that you're obsessed with cleaning instead of learning. You need to learn the business principles that will help you succeed. You don't have to do everything yourself. Instead, you need to learn how to delegate.

Employee Issues – If you're experiencing high employee turnover you need to look at the issues that allowed it to happen. It's your job to find and train good people who have the same values as you. These are people who will be happy and excited to work with you – not against you. To do this, you must create the environment that will make them want to stay and grow with you.

Pricing – If you're constantly competing with low rates charged by your competitors, then you need to change your business model. This is a losing strategy that will put you out-of-business faster than anything else. If you can't charge enough to run your business and make a profit, then you can't grow as a business.

Obsessed with Your Competition – If you didn't properly research your competition and plan your business to meet the need in your city, then you'll always be chasing your competition. You need to concentrate on your business and what you can provide for your customers.

Reaching Real Success – A successful business is planned and it involves systems for you and your employees to follow. Without systems you're constantly putting out fires!

Personal Growth – Your success relies on your ability to grow as a person because you are going to introduced to situations you may never had to deal with before. This involves going around or through every obstacle that comes you way. Every obstacle is your barrier to success and that's how you need to view it. If you can't grow personally by learning to delegate, try new marketing, raise your prices when needed, hire employees to replace some or most of your daily tasks (including cleaning), or won't invest in your business, then you are destined to fail.
Every business owner grows personally by successfully running a business on their terms – not their employees and not their customers.

Denial – Are you in denial about your failure to succeed in your business? Are you denying you are to blame and instead blame the economy, unruly employees, price shoppers, your competition? If your business is not where you want it to be, there's a reason and it's your fault and you can fix it!

Strategic and Tactical Planning – It's really not how well you clean – it's about how good you are at running your business. It's really that simple and it involves ALL of the above.
Did You Find Yourself in One of Those Categories?
That's OK – we can fix it! All you have to do is make the decision to stop what you're doing now and commit to fixing your business for the long-term. You are in this to make good money and have a good life – right?
The key to running a profitable business are the systems you put in place to standardize everything. Without operating standards, you're making it up as you go or putting out fires that could have been avoided. Let me help you identify where your business needs the most help and we'll fix it fast. This will allow you to save time and energy and even start earning more.
The Solution…
One-on-One Business Coaching
Select one of my coaching options: You can order a single session or multiple sessions through the monthly option. I'll assess where your business is right now and what should be addressed first for the biggest impact. We'll agree on your first goal to work on so you'll experience progress towards that goal at the end of 30 days.

Coaching Assessment – You review and submit your business and current needs via a coaching assessment form online
1 Hour Coaching Session Online – We meet via an online session for one hour to review your needs and what you need to do to get where you want to go.
24/7 Online Access to Streaming Recordings – Use the link I provide to access your recording.
Downloadable Recordings – Download them to your device and take them with you to review.
Session Notes – Organized into key points to accelerate your ability to work through the issues.
blank line
Business-in-a-Box
Business-in-a-Box
$60 per Session
Additional business products recommended as needed
(includes a coaching discount)



Making the Decision to Start a Business – We work through a checklist to determine the best way for you to start your business.
One Hour Coaching Assessment Call – We review your checklist and what it means to your ability to succeed with your own house cleaning business.

Unlimited eMail Support
Weekly Coaching Calls – We'll review your assignment(s) and your progress
24/7 Online Access to Streaming Recordings – Use the link I provide to access your recording.
Downloadable Recordings – Download them to your device and take them with you to review.
Session Notes – Organized into key points to accelerate your learning.
Assignments Sheet – So you know what you need to to next.
30 Days – One Payment of $399
Additional business products recommended as needed
(includes a coaching discount)


If you are willing to take direction, learn, and implement, then I want to work with you.
If you can commit to showing up to a scheduled session, then I want to work with you.
Coaching can lead you to take the right road, but I can't do the work for you. You will be responsible for completing the assignments you are given.
 Who This Coaching For
Action Takers
Business owners who are ready to seriously take their income to a new level
Business owners who know that it takes work, effort, and time to reach their goals
Business owners who can admit they got themselves into the situation and are now open to fixing it
Business owners who are willing to take new ideas and suggestions and implement them
Business owners who are willing to adjust their strategies along the way
Who This Coaching is NOT For
Tirekickers – people who are curious and will then ask for a refund
Someone who expect me to do all the work
Someone who will argue with me and not implement anything new
Someone who gives up when things don't go as planned
Quiters
If You're On the Fence, Ask Yourself These Questions…
"If I submit my business to coaching and it helped me finally reach the level I want… what will it do for me? What goals will I reach? What will it immediately help me do?"
"If I knew I could implement one thing to finally reach one of my goals and I could do it in under a month with a little bit of effort… wouldn't it be worth the one time payment today?"
"Can I afford to do nothing? If a coach can turn my business around, why would I not invest in my future and risk all the hard work I've put in so far?"
Here's What One of My Coaching Clients Had to Say
"Ann Marie provided me with a wealth of information and asked questions that has me questioning some of my set up and procedures. Her questions and comments about what I currently have in place have me now wanting to streamline what I am doing, change forms and I really didn't realize I am working for the clients instead of finding and keeping clients that I desire to clean homes for.
I HIGHLY recommend her coaching, even if it is to get a fresh look on something, if you're questioning methods or procedures. I will be reaching out to her again."
Teresa, Grass Valley
Ready to get started?
If you think your business just needs a little tune-up, then let's do the 1 Hour Coaching Session.
If you're ready to implement business systems to reach your specific goal, then let's do the Monthly Sessions.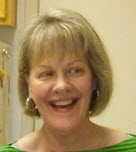 To YOUR Success as a House Cleaning Business Owner!
Anne-Marie Moore aka House Cleaning Pro since 2005
P.S. There are a lot of people who started their house cleaning business without a proven blueprint for success. Others made an investment in a product to get started and then got offtrack. Let's get you on the right track to scale your business, work less, and earn more.
P.P.S. Your investment in the Premium House Cleaning Success System is a legal business expense.