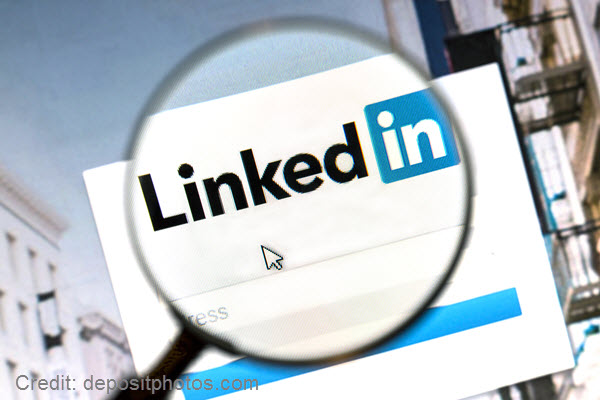 Building connections is essential for making LinkedIn work for you. It's not just about what you know but who you know. Your connections are the people you know directly. They're the ones who either you've invited into your network or who have invited you. Either way, they don't become an official connection until the invitations are accepted. Your overall network includes your 1st, 2nd and 3rd degree connections.
Why Use LinkedIn for a Residential Cleaning Business
LinkedIn is primarily a business network and networking with other local business that are not in direct competition with you is an easy way to grow your business. They're always looking for new customers the same as you.
These business relationships are a win-win for both of you. Part of your marketing strategy should be to find local businesses to connect with and LinkedIn is a simple way, especially if you limited with your free time. There are many ways to use LinkedIn, but for business you need to be sure you are using LinkedIn best practices.
How to Get in Touch
There are three ways to get in touch with people:
Invitations – You can invite anyone whose email address you know.
Introductions – These can be sent through a direct connection of yours to anyone in your network. The connection receives the request for an introduction and they can choose to forward it or not.
InMail – This is LinkedIn's internal email system and you have to pay for your InMails. Premium memberships come with a set number per month. However, you can use them to contact anyone with a LinkedIn profile.
When you contact anyone through LinkedIn, it's essential that you make it as personal as possible. The site provides a canned message but it sounds terse and impersonal. It's much better to take a few minutes and create your own message. In your message, remind the person who you are. Even if you're sure they remember you, give them a point of reference. Mention the project you worked on together, your identity in the local community, or whatever way you have a connection with them.
[bannerbox id=3]
Searching for Connections
There are several ways you can search for connections. One is to simply upload your email address book and let LinkedIn send out requests automatically. This is convenient and saves lots of time, but it's much better to send out personalized messages. You'll have a much better chance of them accepting your request. You also get penalized if someone clicks on the box that says they don't know you.
Another way to find people you know is by looking at people in your network. Look at who your connections know and see if there's anyone who might know you.
There are some people on LinkedIn who are LIONs – "LinkedIn Open Networkers." LIONs connect to anyone who sends them an invitation. They'll usually have the phrase 'LION' in their profile so you can find them by searching. Connecting to LIONs is a good way to grow your network but try to find people who you actually have something in common with – businesses that are not in direct competition with you. There's no point in growing your network for the sheer numbers.
Let Them Come to You
If you're active on LinkedIn, people will find you. Make sure that your privacy settings allow them to. Participate in groups, update with fresh content often and become an overall hyperactive user. Groups are especially good for growing your network because you have a chance to communicate directly with so many like-minded people. If you do this, people will find you and your network will grow naturally.
What to do Next
Are you already using LinkedIn? Are you using it to build your business?
There are ins and outs to all the social networks. Those useful tips are usually hard to find when you have to wade through all their documentation. Save time with our report, "LinkedIn Marketing." Click here to get started.
Join us in the House Cleaning Business Mastermind, if you haven't already!