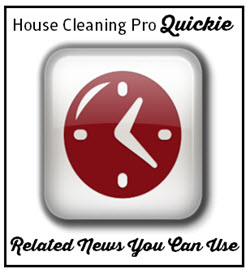 5 Ways to Utilize Instagram for Your Business
Instagram
is one of the hottest social networks for businesses right now. With over 200 million users, it's a great way to connect with your community. With 25% of Fortune 500 businesses using Instagram, they must be on to something. Instagram is a great way to provide quality, fun content to your community. In her article for the Social Solutions Collective, Megan Corwin provides 3 great reasons why you should be using Instagram for your business –
Visual content platforms are on the rise
Instagram shares well with Facebook
Instagram allows you to share both video and photos
Since Instagram is only a visual platform, the question is… how in the heck do you use it effectively for your cleaning business? That's easy – just think about what really sells your service… before and after pictures!
That's right – people love to see what you can do for them. Since you upload directly to Instagram from your mobile device, just snap a quick picture before you start cleaning. I suggest only taking a closeup of one item, such as the floor of the shower. This way you don't have issues with clients because nobody can discern who's house it is. Once you're done cleaning, snap another picture. Now – upload both images to your Instagram account. Imagine how much attention those types of pictures will get!
But that's only one thing you can do. Check out this article that has many more creative ideas!